Start Now
100 FREE Practice Questions INSTANTLY
Practice Test Questions for Kaufman Brief Intelligence Test™, Second Edition™ (KBIT™2 Test)
The Kaufman Brief Intelligence Test (KBIT Test) is a brief, individually administered measure of verbal (vocabulary subtest) and non verbal (Matrices subtest) intelligence. The KBIT-2 test can be used in educational, clinical or research arenas. In 1990 the first KBIT test was introduced and the Kaufman Brief Intelligence Test 2 (KBIT-2 test) followed in 2004.There are three scores for the KBIT test for verbal, non-verbal and overall composite of the IQ.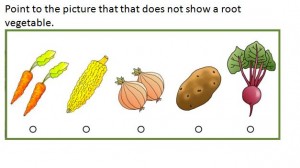 The KBIT-2 test generates three scores: Verbal, Non Verbal and an overall IQ composite. Theoretically the verbal subtests measure crystallised ability and the non verbal subtests measure fluid reasoning.
The Verbal portion of the KBIT-2 test is made up of two subtests, Verbal Knowledge and Riddles. These measure verbal, school related skills by measuring an individuals word knowledge, verbal concept formation, reasoning ability and range of general information. The Non Verbal portion is made up of the Matrices subtest and measures the ability to solve new problems by assessing ability to perceive relationships and complete visual analogies.
TestingMom.com provides practice questions applicable for both the KBIT-2 test and the Kaufman Assessment Battery for Children™ Test and K-ABC™ test prep ideas you can use with your child.
Get 100 free practice questions now.
Kaufman Brief Intelligence Test™, Second Edition™ (KBIT™2) and Kaufman Assessment Battery for Children™, Second Edition (KABC™-II) are trademarks of Pearson Education, Inc or its affiliate(s), or their licensors. TestingMom.com is not affiliated with nor related to Pearson Education, Inc or its affiliates ("Pearson"). Pearson does not sponsor or endorse any TestingMom.com product, nor have TestingMom.com products or services been reviewed, certified, or approved by Pearson. Trademarks referring to specific test providers are used by TestingMom.com for nominative purposes only and such trademarks are solely the property of their respective owners.
Tell Us Your Experiences
41 Responses
Mr. Dad says:
What score would be acceptable for being in a gifted program.
Rose Arnold says:
My five yr old granddaughter just took the KBIT twenty minute test she scored 112 verbal 110 non verbal the overall was 113 how high is this? How gifted is she? The school has set another date in Oct. to take the full battery gifted test. I'm just wondering how high is her IQ? I would appreciate a response from anyone. Thanks for your help Rose Arnold
TestingMom.com says:
Hi Rose – that's a great score on the KBIT! Please email us at help testingmom.com to help you with the scoring. Thanks!
Zach says:
A standard score of 112 or 110 would be solidly in the average range, which is right where we would expect most children to perform. A standard score of 100 is average. Most children will score somewhere between 85-115.
Most gifted programs have a cutoff score around the 97th percentile. This would mean a standard score of 128.
Eli says:
My 5 year old son just did the KBIT test and scored 114 verbal, 112 nonverbal, and a 116 IQ composite. Is he eligible for the gifted exam?
Kate says:
This test was adminstered to my son recently and his verbal score was 107 and his nonverbal score 127. Should I be concerned in the wide range between the two scores?
Michelle says:
My daughter scored 129 (verbal) and 134 (nonverbal) for a composite of 136 on the KBIT@. How does the KBIT2 correlate to a full IQ test?
Thanks!
Ann says:
My children at the age of 5 had a score of 127 which is about as high as you can get at that age. When one turned 10 she had a score of 172 and the other a 165. The youngest has yet to take it again since she is over the age of 10 years. This is just to prove that the tests can be different at different ages, because below the age of 6 years they can only test so much. So have them tested again when they get older. You must ask the school they will not volunteer to do this for you. Good luck to all of you!
Rebecca says:
Would the Kaufman Brief Intelligence test be appropriate for an esl child?
Mary says:
If a child scored in the 23rd percentile for nonverbal, is that below average/ special education level? 42nd for composite.
TestingMom.com says:
Hi Mary – please send an email at help testing mom with more specifics on your questions regarding the KBIT2 test results and scoring. thanks
Jennifer says:
My daughter is in Kidergarten and was given the KBIT test yesterday by her school. She scored a 120 Verbal, 130 Non-verbal, and Overall score of 129. She missed the Gifted Program by 1 point. That's Hillsborough County,FL standards. I'm not sure if it's the same nationwide. They will retest next year.
Tiffany says:
In Seminole County FL, you need a passing score of 120.
Kristina Robinson says:
Okaloosa County, Florida requires a score of 128 or above for KGs to receive additional screening.
solicisha says:
Hi, my daughter is 4.5 years old and was given the KBIT yesterday. She attained a scaled score of 15 (verbal) and 9 (non-verbal) with a composite scaled score of 12. May I know if the discrepancy between the verbal and non-verbal scores are considered large and what may I interpret from these scores? I don't have access to the manual and would like some advice moving forward. Thanks!
TestingMom.com says:
Hi – for more information on KBIT test scores for your daughter click the "contact us" link at the top of the page and email us from that form with these details. We'll respond privately to you.
Patricia says:
Very happy and thankful to the TestingMom material that guide us through the Kaufman Test studies (and more!). My son, age 09, had the best score in Broward County, Florida, in 20 years of work of their psychologist specialist (according to her words)! Really proud!!!
Junia says:
My daughter scored 118 on the verbal and 115 on the nonverbal her overall composite score was 119. They are not requiring further testing at this time. They require 130 to advance to a full test. I can't get anyone to review the test with me? It looks like she got above average score. She missed the program. I don't understand how they got the score.
JPlay says:
My son scored 127 composite on the K-BIT. He's been advanced to the full screening for gifted. How does the K-BIT score correlate with WISC or RIAS scores? He has a dx of ASD. I know that some school districts approve certain underrepresented populations with scores below 130. His guidance counselor acted like 127 was a really good score, but reading other posts it seems low. I'm curious wether kids typically test higher on the other IQ tests, and if that is why the psychologist seems so encouraged by his K-BIT score.
Sue says:
My 6 year old took the K-BIT 2. The school did not provide me with the individual verbal/non-verbal score but reported that he scored at the 122% percentile on the exam. How does that score compute to the 85-115 range? My understanding is that that number and the percentile number are not the same thing. Is that correct? Thanks!
James says:
My daughter was just tested in Sarasota schools for the gifted program. They have a cutoff of 130 composite IQ on KBIT. She made the cutoff no problem, but I have to wonder if this represents a true IQ. Her middle school has about 1300 students, with nearly 300 qualifying for the gifted program. Everything I have seen, says about 2% of the population have a 130 or above. It would seem statistically impossible that nearly 25% of student population is above 130. She took Woodcock Johnson at her old school and scored very superior (149 to 160 range) so I felt like she would qualify, but I really take this all with a grain of salt. Personally I would guess she is in the 125-130 range.
Joe Juarez says:
Sue, I think that your 122% percentile score is really a standard score. All cognitive tests that I know of use percentile scores that range from 1-100%. If so, the score will place your 6 year old in the above average range. – Joe (school diagnostician)
Hanane says:
Hello thank for all the help.I just receive a
Letter from my son school and he got tested KBIT
And his score is 131
And the school said they need to do some testing about vision and EXT…
Can you help be about his score
It's great score or not
Thank you much
Hanane says:
My son is 7 year old
And he is in 2
Grade
Help pls
Carina Lim says:
Hi,
My son is 7 years old and recently tested KBIT.
His percentile rank (not score) for
verbal is 53
Nonverbal is 99
Should I be concern with the wide differences?
Thank you
Julie says:
My son, 7 1/2 years old, scored PERCENTILE 87% for verbal and 8% for non verbal. Should I be concerned? He was being tested for the gifted program on the recommendation of his first and second grade teachers. Thoughts?
Joey says:
My son first took the OLSAT and got a 114 overall, but the school decided that he should take a different kind of test, and he took the kbit, which he got an overall score of 133, non-verbal of 138, and verbal of 118 (We've been in America for about 3-4 years, he's 6). Is there a reason why he would have needed to take the K-BIT instead of the OLSAT, and were his scores good?
Kiran says:
My son scored 136 on kbit 2. He is 6. Broward requires 125 and higher so he is going for full gifted evaluation. Happy.
Brit says:
My son scored a 127 on the kbit and has been recommended for further testing gifted requires a 130 on the actual Iq test what are his chances of getting in?
Worried Dad says:
My 7 year old just tested 142 (averaged) for kbit. The school is getting "pushy" about enrolling her in special programs. I know she is gifted, but what does that score mean?
Sam says:
This is a great question! You can email us at help@testingmom.com and we can give you more information for your specific case.
tanya says:
What age is this test geared to? Any input on using it for 'young' ones? Is there a better option for young children? My daughter (aged 5) is being given this for determination of double promotion and possible gifted at her school.
Sam says:
This test is given to children as young as 4. It's for ages 4 to 90!
Kim says:
My son is 6 and in first grade. He was tested about 2 months ago on this test at his school and scored a 143. I know that, that is a outstanding score especially for his age (I googled it) he just two the formal IQ test (two weeks before the end of school and summer break) and scored a 117. Why would there by such a big difference in the scores? How different is this test compared to a formal IQ test administered by schools? We live in FL. He did not qualify for the gifted program because of the second score.
Emy says:
My son just took his kbit yesterday and he scored 121 and the ESE specialist said that he needs to go further and he will be tested more
What this all mean?
Thanks
jay says:
Hi my 5 yr old son had kbit 2 and got composite score 138. It says he is in 99th percentile but realistically how high is that score? Is there really just 1% who are on his level?
Thanks.
TestingMom.com says:
Hello – that's a wonderful score and a 99th percentile is the highest score possible! Keep in mind, 99th percentile is different than a 99%. The 99th percentile compares your son to kids the same age who took the KBIT during the norm process of when the test was developed. Yes, in this case he's in the Top 1% – congrats!
Janay Gordon says:
My child was just tested for the gifted program in our school district. The school counselor stated that 85-115 is typical and in order to be considered for the gifted program a 127 is needed. My child's score is 130, making her eligible for the next process in the screening.
Asher Lortz says:
Janay – that's a great score! Please email us at help testingmom.com if you have additional questions. Thanks!
1goodhusband says:
My 10 yr old 5th grader in the Walton county schools district recently took the Kaufman brief intelligence test 2nd edition and scored 118 verbal 118 nonverbal for a 121 composite score. How does this Translate in layman's terms and what does this mean for my son?
Sam says:
Get with your school counselor and ask them to translate for you where these scores place your child on a percentile basis for each category and as an overall percentile score. That will help you understand your child's score relative to other students. Then ask the counselor what your child needs to score to qualify for the program he or she was tested for. Each school has its own cutoff scores needed to qualify for different programs.