Testing Mom Reviews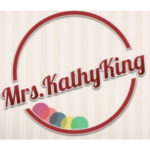 "The reason, we love the IQ Fun Pack and think it is the perfect tool for teaching our little preschooler is she can learn fundamental skills in a fun setting. Thank you, Testing mom for giving me a learning tool that is painless for parents and fun for kids."
Kathy at Mrs. Kathy King


"With Testing Mom I literally have an incredible educational tool at my fingertips. Along with access to the site, we received the Testing Mom IQ Fun Pack. Everything inside this package totally blew me away. There are 25 different games and activities inside and my girls had no clue how much they were learning while having fun. My 5 year old is in Kindergarten and has started some testing in school, so she recognizes it a bit – but my 4 year old who starts in September thinks it is all about fun. Since the first time we have played she has asked me at least 10 times a day to pull out the kit. I cannot complain, of course, because I know that she is learning a lot from it. I cannot wait to see how she does her first year of school. All of the games inside this kit are a ton of fun – even I enjoy them."

Tessa at Mama Smith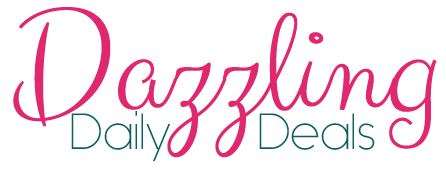 "I took the test along side my children and they were very interesting and the program really tapped into that brain power that makes you think. I have belonged to other "learning" programs and they were more of a game that a learning tool. I had hoped that it had some hidden agenda that was helping my child grow without my effort but, no. Testingmom.com is the only program that has seemed to learn the trick to really teach my children. They have found a way to keep a child engaged, really truly tap into that corner of their brain and help them learn and understand."
Amber at Dazzling Daily Deals


"For all my Texas mamas out there, that's that spooky STAAR test, eeek! There's an array of education programs to help you child in reading, math, vocabulary or anything he/she is struggling with or simply needs a bit of a notch you just can't give him/her. My 5th grader is amazing at taking tests, but my 1st grader needs a little more help, and TestingMom.com has all the resources to get her excited about tests and for me as her mother to make sure she'll do her best.
Melissa at Creative Meli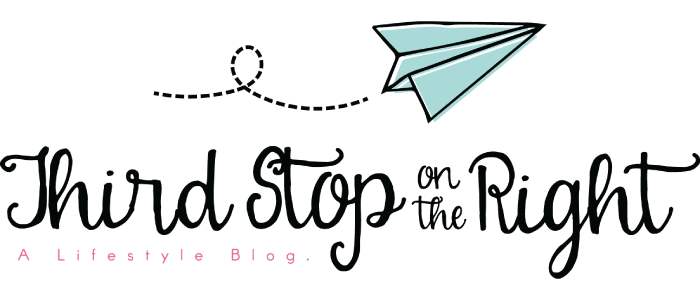 "Helping my son be comfortable with testing will be a major part of getting him ready for kindergarten as well. In fact, now that he is registered for kindergarten he will be having his kindergarten readiness tests coming up soon. As a single mom, however, it can be hard to do all that I need to to help my son. Thankfully, there are resources out there to help me. In addition to the test readiness questions, TestingMom.com has, the site has also partnered with over 30 additional educational websites through the skill building section of the site. There are an array of educational programs to help your child in reading, math, vocabulary, and more. Having prescreened sites is invaluable to me as a parent."
Rachel at Third Stop on the Right


What better way to learn than with a little fun and play? My son enjoys playing all of the games and doesn't even realize he's learning along the way. And let's not forget us parents. There's a whole Parent Resource Center that helps you monitor your child's progress and provide tips for helping him succeed. I thought for sure the preschool activities I've been doing with my son were getting him prepared for his first day of kindergarten and while they certainly are, I didn't realize that I was leaving some important subjects out, like math.
After having my son do a couple of practice tests, I realized he needed some help in the area of fractions. Do kids really learn fractions in kindergarten? Now knowing this, I can do fun activities with him so he can learn what a half is, and a third and a quarter.
Danielle at Making Time


"Rae has had a hard time the last two years with this year finally getting better. We had her tested back in January and she was diagnosed with Sensory Processing Disorder. It means some special activities and more one on one time is needed to help with her grades. Because of this I'm always looking for new ways to help. We thought about a tutor but they are so costly. In our area it's almost $75 an hour and a lot of times that is not with an educator meaning they may not be versed in how to handle her issues. I found Testing Moms through a friend and was excited when they asked me to test them out. I've learned its a great way to lower tutoring fees and be more involved!"
Holly at I Like it Frantic

"(On the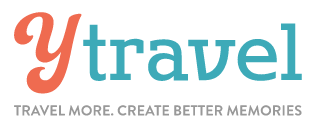 road), I use it (TestingMom.com) for the testing side to check in on my daughter's progress to ensure I am keeping up with grade level. And I will continue to use it as a resource when the girls return to school, especially if testing is involved!  I mostly use Testing Mom for the access to the many online sites, lessons, videos, books, and games that you get access to as part of the membership. I use it for both Savannah and Kalyra and some of the core programs we use are:
Savannah: Hear Builder, Fun Tree, Reading Kingdom, GoNoodle
Kalyra: Reflex Maths, Mathletics, BrainPop, Spellodrome, CoreClicks, Wordly Wise, GoNoodle, ClayPiggy (financial literacy)
Testing Mom makes homeschooling on the road much easier for me and fun for the kids."
Caz at YTravel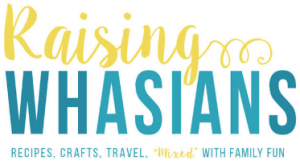 "My son is reading at a 4th-5th grade level and already memorizing multiplication tables at the start of 2nd grade. Testing for gifted may impact his whole educational future. It's something too important for us to take lightly."  
Christie at Raising Whasians


"This site is so much more than tests and websites. As we are digging our heels in and learning more, we have figured out that my kids can read about current events. They can play chess and even learn computer programming.  When I saw my son able to focus and see my youngest online "having fun", I knew that this site had hit it out of the park. TestingMom.com knows that education is one of the best gifts you can give to your child. As a parent, I completely agree with this."
Tracie at Penny Pinchin Mom


"Parents today are setting higher standards for their children. This can be very stressful on both parents and children. Some families turn to tutoring in hopes that their children will better their academic achievements. Tutoring is for those students who are failing in the classroom or who need remedial work. For many parents in other communities though, tutoring is a way of life. It's how they help their children get better grades in school, and on entrance exams and standardized tests.  TestingMom.com understands that setting up your child up for educational success is a parent's most important job. Their online educational program was designed by parents (with the support of education professionals) to help other parents and their kids aged Pre-K through 8th grade develop a lifelong love of learning."
Bonnie at Simple Mama at Home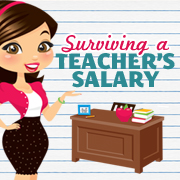 "I really love that there are 3 very different membership options. Honestly I think at the very least every homeschooling family should be a part of the Fast Track Membership and it's absolutely a great option for all families regardless of your child's learning situation. Being able to narrow options down by not only test prep but also by readiness skills is so vital."  
Crystal at Surviving a Teacher's Salary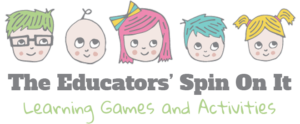 "Giving our children the skills and strategies to be prepared for testing that comes their way gives them such an advantage in school and frankly in life."
Kim at The Educators' Spin On It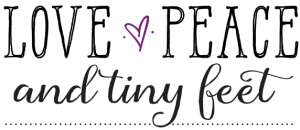 "Right now, we are preparing for 3rd grade and Kindergarten, while also considering private school options for the near future. Part of this will require that we prepare for the gifted program exams and private school entrance exams.  TestingMom.com allows parents to customize each child's program by choosing practice questions for state standard, Common Core and the IQ tests and assessments required for entry into gifted and talented programs as well as testing required for private school admissions."
Ari at Love, Peace and Tiny Feet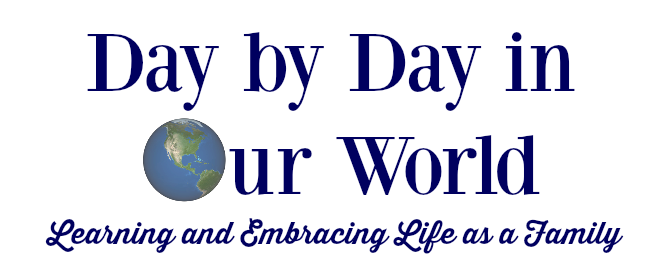 "My youngest son and I are currently digging around the TestingMom.com website. He still has a few years before testing becomes a part of his school year. So, now is the perfect time to start preparing! We've been working through materials for 1st grade. There are several groups of questions based on the subject matter with some subjects having multiple groupings. The one thing you do not want to do with your child is to overwhelm them with hundreds of questions in one setting."
Laura at Day by Day in Our World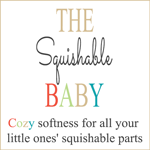 "Testingmom.com does have a variety of excellent resources to help your child to stay ahead and give them great preparation to succeed.  I have always been a 100% supporter of parents taking the lead role in their child's education.  Now we need to step-up.  What they learn in school is not enough.  They must know certain things and become successful test-takers.  A lot of important decisions and judgments are based on how these very young children perform sitting in a stale room for a few hours on a particular day.   Testingmom.com has put the framework together, and now we need to do the hard work.  We need to help our children succeed with their self-esteem and confidence intact."
L at Squishable Baby

"When you homeschool your children you spend a lot of time searching for products that will help you and work well for your children. Tests have been a issue for us because the kids don't always like how I give them and other issues. That is why I was so thrilled with TestingMom.com."
Rita, a Homeschooling Mom

"I'm a huge proponent of their online test prep and skill building that goes from pre-K to 8th grade."
NYC Gifted and Talented Blogger


"Testing Mom is a great resource for kids and parents to be able to learn more TOGETHER and not be confused about what is being taught in the school year."
Alicia at Chit Chat Mom


"My son is transitioning this year from a private Christian elementary to a public school that has a very rigorous curriculum as they are the #1 school system in the state. I must admit, he has had to make an adjustment to say the least. Although he is getting support for math which is the class that he is experiencing the most difficulty, I have still been looking into possibly signing him up for after-school tutoring. I'm happy to see there is a more convenient alternative available to my family. With all of the other activities such as dance,sports etc. the last thing that we need is another after-school drop off. The ability to access quality material online offers much more flexibility for our family."
Sabrina at Coupon Work at Home Mom

"This year both of my younger son's will be taking the week long state testing at school and I recently discovered this awesome website that will help my boys to be better prepared.  TestingMom has an array of educational programs to help my child in reading, math, vocabulary, and more.  I just love how I can find 100 skill building practice questions that are tailored not only to my child's grade but also to the test that they will be taking.  You can select the questions for your child by test, state, subject, grade, and more. TestingMom has questions that are relevant to the test that your child will be taking.  This site helps parents of kids preK-8th grade prepare their child for upcoming tests and it is so simple to use. As my ten-year-old son said, 'it is like having a tutor through my computer.' "
Tara at Mom Knows Best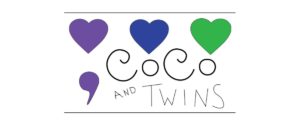 "They (my boys) are learning using the Common Core standards for Arizona. Occasionally there is a method or step that I am not familiar with and I have to look it up online. It is usually easy to find on the common core website; however, it would be nice to have some additional exercises so I can fully understand the concepts. That is where TestingMom is a big help for myself and the boys."
Courtney at CoCo and Twins

"The best way we can help our kids is through consistent practice. We have all heard 'Practice makes Perfect,' right? Well, it's true. The more they practice, the more confidence they will have in anything, including learning. Online programs and games can help you build up your child for a lifetime of learning."
Chelsea at Me and My Handful

"I remember President's Day being observed which meant no school for my children, so how was I going to help them keep up the academic support and engagement?  Well on that day, an email from TestingMom.com arrived and it had President's Day themed practice questions designed to assess a child's knowledge of general information.  I used all of them with my son and most with my daughter.  That made learning fun, even on a day when most would take a day off from academics.  It didn't feel like study time at all.  More of a new family time moment and a new memory made."
Joël Lëoj at Welcome to My World


"My daughter recently turned four. She's attended part-time school for almost a school year, and is a very talkative, inquisitive child. She will start full-time school in the fall, so I want to make sure she has a wide range of skills (and familiarity with certain subjects) before then. Because she loves electronics (which we try to use sparingly and mainly as a treat), I recently used it as an opportunity to see how she would do with some learning games on the educational website TestingMom.com. The program we chose was categorized into different subjects, such as: reading, math, visual, thinking, etc. I noticed (and tried not to influence) her preferred subjects and took mental notes of which ones we needed to work on.  She loved the encouragement and personalization of the program. I liked the "tips for parents" section."
Ruby at West Side Mama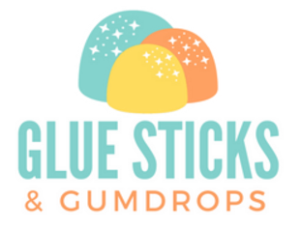 "Since we're preparing for Kindergarten, we selected the 'Kindergarten Readiness for Preschoolers' option.
We've already worked through several of the practice tests, which my preschooler thinks are fun games.  And why shouldn't learning be fun?  When he's feeling antsy, there's a quick option with 10 questions, the standard is 25 questions, and there's even a longer option with 40 questions if your little one wants to spend a while working on it.
After working through several tests, we have realized that our son needs a little more math practice, particularly with subtraction, but they've just started that in preschool.  I'm confident that with practice at school and home, he's going to get it in no time!"
Donella at Glue Sticks and Gumdrops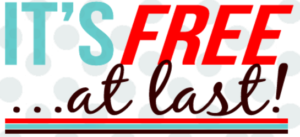 "These days, school work and testing have changed quite a bit. Sometimes I find myself learning along with them. To help us out, I we have been using a program called TestingMom.com. Have you heard of it? Starting the program is the best thing we have done. It could not have been a better decision for helping Jefferey with learning skills and testing!"
Kristin at It's Free at Last