ITBS Social Studies
Students in Levels 7 and up will be administered the social studies subtest. The ITBS Social Studies subtest consists of four sub-categories which apply to all test levels. The four areas consist of history, geography, civics and government as well as economics. Content areas will increase in difficulty as the level of the test increases. Below is a sample question that reflections one of the questions that your child will come across.
100 Free Gifted Practice Questions
Sample Question for ITBS Social Studies: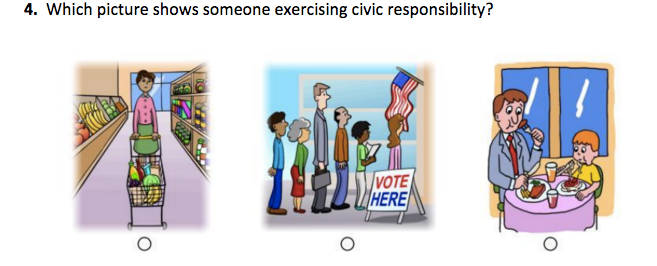 Answer: Option 2
See if TestingMom.com supports your child's test by your school district. If you don't see your child's school district listed, check with us! We have practice for other tests as well.