Terra Nova Practice Test | Free Sample Questions
Wondering what kinds of questions your child will be asked on the TerraNova Tests?
Here is a practice test with five sample questions.
IMPORTANT: While the TerraNova practice questions shown on this page are representative of what your child will see on the exam, they aren't taken directly from the actual test that's being administered this year.For more TerraNova Practice, check out our 100 Free Questions.
TerraNova Sample Question #1
Look at the cake Beverly baked for Sam in the first box. Choose the picture that shows what the cake looked like after Beverly cut out the first slice.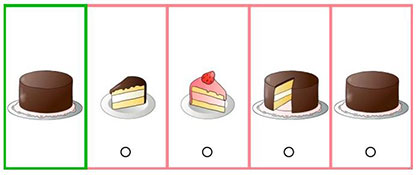 TerraNova Sample Question #2
Choose the picture with the most eggs.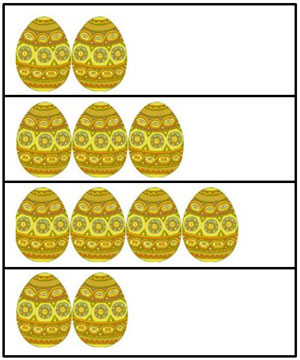 TerraNova Sample Question #3
Look at the boxes with coins below. Choose the box that shows 40 cents.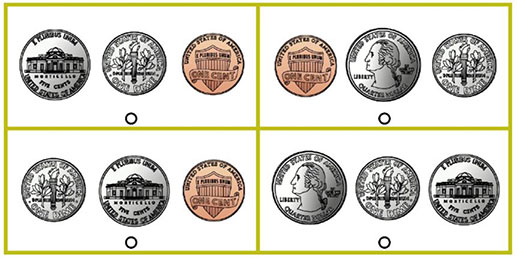 TerraNova Sample Question #4
Look at the picture below. It is a snake. I'm going to read some words to you. Choose the word that rhymes with snake. What rhymes with snake? Is it shoe, cake, cup, or snail?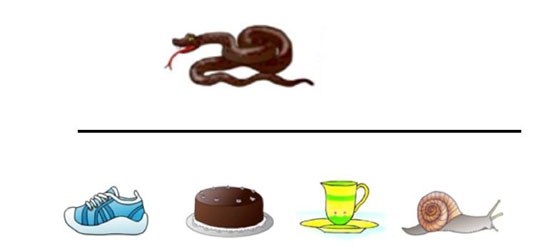 TerraNova Sample Question #5
Touch the picture that shows where a family in New York City is most likely to live.

Answers: 3rd from Left, 3rd Row Down, Bottom Right, 2nd from Left, 2nd from Left
See if TestingMom.com supports your child's test by your school district. If you don't see your child's school district listed, check with us! We have practice for other tests as well.