Woodcock Johnson® Tests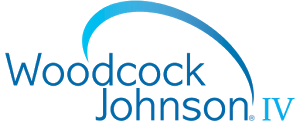 What is the Woodcock Johnson Tests of Cognitive Abilities?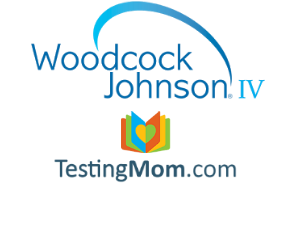 The Woodcock-Johnson Tests of Cognitive Abilities are IQ tests devised by Woodcock and Johnson in the late 1970's. The Woodcock-Johnson Tests were revised most recently in 2014 and this latest version is commonly called the WJ-IV test. The Woodcock-Johnson Tests of Cognitive Abilities can be given to children from the age of 2 through adulthood. The Woodcock Johnson test covers a wide range of cognitive skills.
The Woodcock-Johnson-III and Woodcock-Johnson-IV Tests of Achievement are a 22-section achievement test, which assesses both academic achievement (what children have learned in school) and cognitive development. It is sometimes paired with an intelligence test to qualify children for gifted and talented programs.
The Woodcock-Johnson IV test, or Woodcock-Johnson Fourth Edition, was recently released as the newest and most recent version of the Woodcock-Johnson test. The Fourth Edition serves to replace the Woodcock-Johnson III, or Third Edition. This older version was used for some time until replaced by this newest version.
Historically, the Woodcock Johnson test is used for a broad range of ages, from young children to elderly individuals. For kids, the test is often used to determine whether they are eligible for entry into a gifted or advanced program. As a result doing well on the test can be important for the individuals educational future.
The Woodcock-Johnson Tests of Cognitive Abilities contain the greatest breadth of cognitive abilities of any standardized body of tests. These tests help to identify correlates of learning problems. It helps to measure aspects of seven different broad CHC abilities (Cattell–Horn–Carroll theory, commonly abbreviated to CHC, is a prominent psychological theory on the structure of human cognitive abilities.) Finally, it offers a new Gf-Gc Composite [This measures intellectual level (or intellectual development) from Fluid Reasoning (Gf) and Comprehension-Knowledge (Gc) tests alone] for comparison with other cognitive abilities, oral language, and achievement.
Understanding relative strengths and weaknesses in comparison to the Gf-Gc Composite can lead to individualized instruction designed to target identified learning needs. The examiners can use the Cognitive Abilities tests alone, but if combined with the Oral and Achievement tests, it will increase diagnostic capability and sensitivity, providing greater insight into your child's abilities and needs.
When students are given the Woodcock-Johnson Tests of Achievement, the examiner may administer the Standard Battery or questions or the Extended Battery, depending on what the school district requires. Subtests in the Extended Battery are often given if the district wants to evaluate a child's reading, math, writing, language or other skills. Also, the test contains new domain-specific scholastic aptitude CLUSTERS that allow for efficient and valid predictions of academic achievement, providing even more feedback for specific help that can be given for your child. The tests of achievement helps compare your child's levels of achievement to academic knowledge.
To get started with all of the Woodcock-Johnson testing material offered by Testing Mom, check out our 100 Free Questions.
Skill Assessment
The skills tested on the Woodcock-Johnson Tests of Cognitive Abilities are:
Comprehension-Knowledge
Long-Term Retrieval
Visual-Spatial Thinking
Auditory Processing
Fluid Reasoning
Processing Speed
Short-Term Memory
Quantitative Knowledge
Reading-Writing Ability
Breakdown for Woodcock Johnson
The following tests are included in the Woodcock-Johnson IV Tests of Achievement Standard Battery:
Test 1:  Letter-Word Identification
Test 2:  Applied Problems
Test 3:  Spelling
Test 4:  Passage Comprehension
Test 5:  Calculation
Test 6:  Writing Samples
Test 7:  Word Attack
Test 8:  Oral Reading – NEW
Test 9:  Sentence Reading Fluency
Test 10:  Math Facts Fluency
Test 11:  Writing Fluency
The following tests are included in the Woodcock-Johnson IV Tests of Achievement Extended Battery:
Test 12: Reading Recall – NEW
Test 13:  Number Matrices- NEW
Test 14:  Editing
Test 15:  Word Reading Fluency – NEW
Test 16:  Spelling of Sounds
Test 17:  Reading Vocabulary
Test 18:  Science
Test 19:  Social Studies
Test 20:  Humanities
The following tests are included in the Woodcock-Johnson IV Tests of Achievement CLUSTERS:
Brief Achievement
Reading
Written Language
Reading Fluency
Reading Rate
Mathematics
Math Problem Solving
Reading Comprehension Extended
Reading Comprehension
Broad Reading
Basic Reading
Broad Achievement
Broad Mathematics
Math Calculation Skills
Broad Written Language
Basic Writing Skills
Written Expression
Academic Skills
Academic Applications
Academic Fluency
Academic Knowledge
Phoneme – Grapheme Knowledge
The following tests are included in the Woodcock-Johnson IV Tests of Oral Language Standard Battery:
Test 1:  Picture Vocabulary
Test 2:  Oral Comprehension
Test 3:  Segmentation –NEW
Test 4:  Rapid Picture Naming
Test 5:  Sentence Repetition
Test 6:  Understanding Directions
Test 7:  Sound Blending
Test 8: Retrieval Fluency
Test 9: Sound Awareness
The following tests are included in the Woodcock-Johnson IV Tests of Oral Language CLUSTERS:
Listening Comprehension (Spanish) –NEW
Broad Oral Language (Spanish) –NEW
Oral Language (Spanish) –NEW
Speed of Lexical Access –NEW
Phonetic Coding –NEW
Vocabulary* –NEW
Oral Language
Broad Oral Language
Oral Expression
Listening Comprehension
* Obtained when used with the WJ IV Tests of Cognitive Abilities