Start Now
100 FREE Practice Questions INSTANTLY
April 4th, 2013
Torrance Tests of Creative Thinking
posted by Karen Quinn, The Testing Mom
Torrance Tests Children's Creativity, Not Knowledge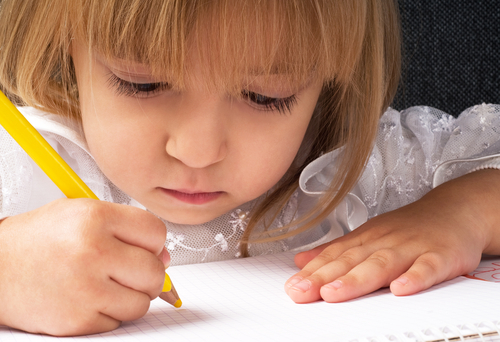 Often given to children in order to determine advanced placement or as part of an entrance examination, the Torrance Tests of Creative Thinking are very different from the intelligence and reasoning tests your child may already have taken. Instead of traditionally taught subjects such as reading or math, these tests assess how creatively a child's mind works. They are asked to relate past life events and are scored on a number of aspects, including creative titles for pictures, expressions, imagery and humor.
Therefore, your child hasn't "learned" the content that will be tested on the Torrance, since it involves more ambiguous concepts than the ones that are driven home in the classroom. As the name suggests, the Torrance Tests of Creative Thinking test, in large part, how creative and imaginative your child is.
The Torrance Tests of Creative Thinking can also be given to adults. There are two versions, Figural and Verbal. While the Figural test is approved for kindergarten students, the verbal test begins at first grade. More details can be found at http://en.wikipedia.org/wiki/Torrance_Tests_of_Creative_Thinking. By assessing creative thought, these tests often provide useful insight for administrators regarding student placement. Children who produce rather boring or common results are scored lower. The more detail, imagination and fantasy are incorporated into an answer, the higher the results. Studies have shown that highly imaginative and creative children are often (not always) some of the very brightest.
While it's harder to prepare for creative tests than it is for tests that measure aptitude and knowledge, there are a number of ways to get your child thinking more creatively. One way is to ask him to tell you a story every day, or have her talk about the funniest (or strangest, or funniest) thing that happened to them that day!
Share This
Tell Us Your Experiences