Parent Orientation Tele-seminar Thursday, August 4th, 2016
Sign up at the bottom of this page for our next TestingMom.com Parent Orientation Tele-seminar!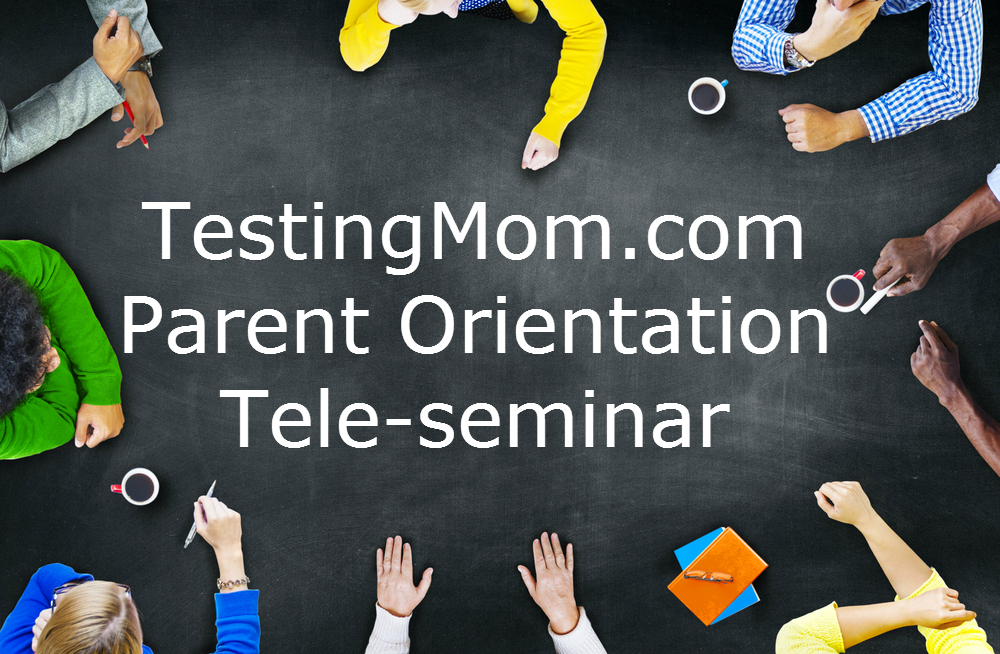 I hope you can attend our TestingMom.com Parent Orientation Tele-seminar this Thursday, August 4th 2016 at 6pm ET (5pm CT, 4pm MT, 3pm PT).
Here's what we'll discuss:
How to best utilize the TestingMom.com program for your child, whether it be for test prep or skill-building in general.
Different TestingMom.com parent resources that will help you become your child's favorite teacher!
All the exclusive online learning games your child can play, and how each of these will help develop the skills needed for testing and school success.
Live Q&A with the audience afterwards to answer your questions about our program.
The Tele-seminar will last approximately 20-30 minutes (depending on the number of questions submitted by parents).
Register below and we'll email you the Tele-seminar link. We can't wait to show you around!