Blog home
› Changes in New York Gifted and Talented Admissions
Changes in New York Gifted and Talented Admissions
posted by Karen Quinn, The Testing Mom - October 18th, 2012
As the New York City Gifted and Talented Admissions program begins, there are three new changes that are creating anxiety in parents. Of those three changes, the largest is the addition of the NNAT test, a spatial reasoning exam standing for Naglieri Nonverbal Ability Test.
Historically, the Gifted and Talented tests given to 4-year-olds test basic concepts that are easier for the children to learn, including colors, numbers, and shapes. But with the increase in interest in G&T programs, admissions programs have been getting increasingly more difficult. The Otis-Lennon School Ability Test is the current test being used for New York Gifted and Talented Admissions. The OLSAT tests the students' ability to logic through basic math questions and figural series where children need to find which image in a series does not belong.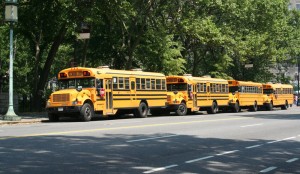 This year, the NNAT will not only be given along side the OLSAT but will make up two-thirds of the child's overall score. This increases stress because the NNAT is more difficult to prepare for. The NNAT's focus is on more abstract questions with questions comprised of a series of pictures depicting geometric patterns, that the students must then pick a shape that completes that pattern. The abstract nature of the test makes helping prepare a 4-year-old harder. Practice tests and playing with puzzles and blocks can help prepare your child for this daunting new test.
The increased interest of parents and swell of new admissions into the New York City Gifted and Talented is behind the two other changes in this year's Admissions program. The first is the elimination of a guaranteed spot in a gifted program of a high-scoring student. A student used to have a guaranteed spot if they scored in the 90th percentile or above, but no longer.
The other change in the admissions system affects siblings of children already in a Gifted and Talented program. In earlier years, siblings who scored in the 97th percentile and above were given top priority for a seat in citywide gifted programs and siblings who scored in the 90th percentile and above were given top priority for a seat in district gifted programs. Now, the sibling will only be given priority in the event of a tie. That means if a younger sibling receives an identical score on an exam of a non-sibling, the sibling will be given priority.
To start this admissions process into the Gifted and Talented programs, parents must submit a Request for Testing form by November 9th. Then testing begins in January, lasting till early February, with parents discovering their child's score in the spring. Thankfully there is still time to properly prepare your child for testing.
Share this article
Tell us about your experiences
One Response