Blog home
› Character Skills Snapshot 101
Character Skills Snapshot 101
posted by Karen Quinn, The Testing Mom - June 6th, 2022
Character Skills Snapshot 101
By Adam Cook
Recently, a new admissions assessment, the Character Skills Snapshot, came across my desk, and I wanted to try to help parents better understand the scope, design, and purpose of the test. With the seemingly endless list of school admission exams and cognitive batteries, it can be overwhelming for both parents and students to try to develop a plan for success. If you have questions about the Character Skills Snapshot or are just curious about the assessment, it is my intention to make this particular testing process clearer. First, let's talk a little bit about what the Character Skills Snapshot actually consists of and what it's designed to assess.
The Enrollment Management Association (EMA) (Admissions.org), which developed the assessment tool, states on its website that it is "a holistic measure of student preferences, attitudes and beliefs toward seven character skills," and that the Character Skills Snapshot "complements standardized tests… by helping admission teams get to know who your child is." So, in the simplest terms, this assessment is designed to quantify those qualities of the student that make up their character which are outside of the general academic skills normally assessed by standardized testing. Assessing the intellectual, interpersonal, and intrapersonal character skills of the student is the goal of the assessment because of the inherent value of character to students, families, and private schools. This type of assessment immediately reminded me of some of the personality testing used in the hiring processes across various industries. The Parent FAQ page on the Enrollment Management Association website seems to be the most comprehensive source of information about the assessment process.
So how does the assessment work?
The Character Skills Snapshot is designed for students currently in grades 5-11 who are applying to private schools offering grades 6-12. The price of the assessment depends on whether or not the student is already registered for the SSAT (Secondary School Assessment Test); however, the base Snapshot fee is $25. (Parents can get both the Snapshot and SSAT for a fee of $50). If families need assistance with paying a Snapshot fee, information for financial assistance is available here.
The Snapshot assessment only takes approximately 25 minutes to complete and must be completed in one sitting. Students can take the online exam at home or anywhere with a computer and internet access. Students may only take the Snapshot once each academic year (August 1-July 31) as the assessment is intended to "capture a snapshot of the student at the moment when they apply" (EMA, 2021). The exam consists of two different types of questions- forced-choice and situational judgment. The first type of question (forced-choice) asks students to select between two of three statements which most closely reflect them (choices are most and least like them). The second type of question (situational judgment) presents the student with a scenario and asks them to rate four possible responses to each scenario based on their level of appropriateness (from not appropriate to very appropriate). Sample Snapshot questions can be found here. 
Each type of question on the Snapshot is assessed differently. The forced-choice questions test a specific character skill, and no two questions test the same skills. These responses are coded and analyzed using statistical models based on L.L. Thurstone's Law of Comparative Judgment, which you can read about here. The explanation of the response coding for these questions gets a little confusing. What all parents should know is that the forced-choice questions are designed to get a sense of who your child is through comparison of statements. 
The situational judgment questions involve students rating specific responses to hypothetical scenarios. Student responses are then assessed based on alignment with the median of responses to identical scenarios collected from admission staff and teachers from across the country. These questions gauge the student's ability to effectively identify the level of appropriateness for certain behaviors.
What exactly does it assess?
In the simplest terms, the Snapshot assesses your student's character. Keep in mind that moral values assigned to quantitative measures for the purpose of this assessment are compared to data compiled by the assessment experts (admission staff and teachers). While this data should be trusted in my opinion, there is the possibility that differences may exist between what you teach in your own home and what the admissions staff expects to see from applicants. More importantly, the Snapshot will provide school admission teams (as well as parents) with clear data of both strengths and growth areas for specific character skills. Keep in mind that the Character Skills Snapshot is not meant to determine a student's developmental ability of character skills. It is simply a snapshot designed specifically for the measurement of specific character skills at the time of school enrollment. 
Parents whose children are using the assessment for school admissions will be asked to complete a section of their child's application that will allow them to provide their perspective of their child's character skill development in narrative form. This information will be used by admission staff to help put the Snapshot data in appropriate context. Student results of the Snapshot are posted according to this schedule to your child's SSAT account. Only parents or guardians may see the Snapshot results once they are posted and have the option of sending their child's results to a school. This process is as easy as entering the appropriate placement director or educational consultant name of your child's desired school into the "score recipient" field of the assessment report. If you need more assistance with sending your child's Snapshot report to their school, EMA has produced a parent tutorial. Snapshot reports are very user-friendly and easy to read. Parents can take a look at a sample report here. 
Why do private schools want this data?
The Character Skills Snapshot should be seen as a supplemental assessment rather than the entire picture of a student's overall application. Admission teams will be considering all other required admission information alongside the Snapshot rather than using the assessment as the lone deciding factor. Of course, individual schools may use the Snapshot differently in the admissions process, but parents who are curious as to how the assessment will be used should simply contact the school directly to gather information on how that data will be used. 
As a classroom teacher myself, I can attest to the importance of reinforcing character skills with our students. We have seen a significant uptick in disciplinary issues in the public school system, and private schools are wisely shining a light on skill competencies (and deficiencies) which could help define the admissions suitability of an applicant based on the school's culture, expectations, and mission. Dr. Michael D. Matthews argues, "Too often, schools, institutions of higher learning, and other organizations hope for good character among their students and employees, but have no systematic plan to develop it" (Psychology Today, 2018). While it may be tempting to discount the Snapshot as a "gotcha" assessment to identify a child's lack of maturity, it is important to remember that the assessment can help parents and education professionals more easily identify how to best nurture a child and help them grow personally. After all, character skills- compassion, hopefulness, patience, kindness, honesty, trustworthiness, and other virtues- will always be invaluable traits in every walk of life. It is vital that we place as much emphasis on their development as we do academic skills.
How should my child prepare for this assessment?
Bernice Johnson Reagon said "Life's challenges are not supposed to paralyze you, they're supposed to help you discover who you are." Often in my own classroom, I see my teenage students completely shut down when they meet any kind of adversity, failure, or unexpected result. When this happens, these students fail to see the value in failure and the opportunity to learn and grow from it. I use these opportunities to share with my students that my own greatest triumphs have grown from seeds of failure. It wasn't until I failed my first college class that I truly learned how to study. It wasn't until I was turned down for a promotion that I realized the value of networking and constant learning on the job. In his Psychology Today article, Dr. Michael D. Matthews also references the U.S. Army truism "Hope is not a plan" relates to the reality that character development must be systemically approached in order to obtain favorable outcomes. Children cannot be left to their own devices or allowed to shut down in the face of tough situations or decisions. Otherwise, parents and teachers risk the possibility of significant learning gaps in character development. Dr. Matthews uses the U.S. Army's character component of the cadet development goals below as a model for a system of character skill building which parents can easily replicate in the home:
Live honorably and build trust.

Demonstrate intellectual, military and physical competence.

Develop, lead, and inspire.

Think critically and creatively.

Make sound and timely decisions.

Communicate and interact effectively.

Seek balance, be resilient, and demonstrate a strong winning spirit.

Pursue excellence and continue to grow (Psychology Today, 2018).
Simply put, there is no way to prepare for this assessment other than actively emphasizing the importance of adopting a growth mindset with your child. In any and every situation that you and your child encounter, look for the character development opportunity and lesson. Try to help your child understand the correlation between doing their chores without being asked and success in the workplace. Try to help your child realize the value in treating their siblings with respect in relation to their future professionals and personal relationships. These are the moments that will help your child mature and truly develop the skills that the Snapshot assesses. The good news is that Testing Mom has your back with this. In addition to the core academic curriculum, we offer live group classes focused on social-emotional skills. These classes will be a perfect learning experience to help your child learn and grow the skills specifically assessed on the Character Skills Snapshot. More importantly, these classes will be a great supplement to your child's overall academic and personal growth. 
"Character Skills Snapshot Questions." Admission.org, 2 Dec. 2020, https://www.admission.org/hc/getting-started-with-the-character-snapshot?utm_source=web&utm_medium=admission&utm_campaign=snapshot.
"On Teaching and Developing Character." Psychology Today, Sussex Publishers, https://www.psychologytoday.com/us/blog/head-strong/201805/teaching-and-developing-character?collection=1117068.
"The Character Skills Snapshot Registration." The Character Skills Snapshot Registration | Admission.org, https://www.admission.org/services/character-skills-snapshot#register.
Yours in Learning,
Adam Cook
TestingMom.com Director of Curriculum Design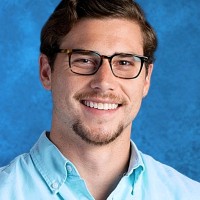 Adam Cook, M.Ed. is a certified teacher and principal with more than 10 years of experience as a classroom teacher, coach, curriculum designer, and academic coordinator. He is the Director of Curriculum Design for TestingMom.com. Adam and his wife live in McKinney, Texas where he also works as a high school English teacher and is a doctoral candidate in Education Administration at Texas A&M University-Commerce.
Share this article
Tell us about your experiences