Blog home
› Cognitive Abilities Test: How Should my Child Prepare?
Cognitive Abilities Test: How Should my Child Prepare?
posted by Karen Quinn, The Testing Mom - October 23rd, 2012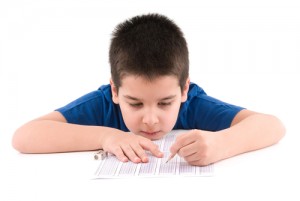 Getting Ready For A Cognitive Abilities Test
Preparing for "regular' tests is simple. Students simply study the assigned materials, and answer questions regarding what they've learned. A cognitive abilities test is very different. For one thing, there's no studying required! These tests, such as the CogAT – an abbreviation of 'Cognitive Abilities Test', are not intended to rate how much a student has studied or learned. Instead, they are intended to discern how that student thinks, solves problems, and uses reason.
This is not to say that preparation is impossible. There are many online resources, such as sample questions, which parents can give their children as a way to prepare. This is much more about familiarizing your child with the test format than it is about right or wrong answers.
A very important thing to remember when preparing your child for a cognitive abilities test is to avoid putting too much pressure on the situation. Pressure can lead to test anxiety, which can lead to poor scores.
Share this article
Tell us about your experiences