Blog home
› Fun Math Lessons for Teachers
Fun Math Lessons for Teachers
posted by Karen Quinn, The Testing Mom - April 8th, 2014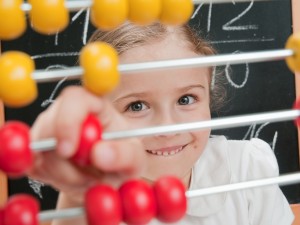 If you make every learning experience in your classroom fun, even math lessons, students will become more interested and motivated to join in class discussions and activities and at the same time to study harder. Many students find math lessons boring and difficult but that's because teachers use the wrong strategies.
Indeed, we can say that teachers are burdened with the responsibility of making students learn by using the most appropriate and effective strategies available. They must teach students to love that and the best way to do so is by using the right strategies coupled with some games, sample worksheets, practice questions, and many more.
Today teachers won't find it hard to come up with fun math lessons. Many teachers from across the globe share their techniques, ideas, tips, and even practice questions and tests in the internet. There are even sites with discussion boards where teachers can express and share their thoughts and comments on the latest issues concerning math education.
Math is actually not a hard subject to teach but it is the process of how to help students master math skills that's tricky. Once again, the key here is t make every math lesson interesting and fun for students.
One of the effective techniques in teaching math is to use attractive visual aids especially if you're teaching young children. You need to catch their attention with colorful and vibrant pictures. Make sure though that you use appropriate visual aids suited for your lesson and your students' level.
Math games are also important in making learning numbers fun. You can look for ideal games for every lesson you have in the internet or in textbooks and other print resources. These games can be played indoors and outdoors. You won't only be teaching them math lessons but also the value of sportsmanship and cooperation.
For more math teaching ideas go to this site.
Share this article