Blog home
› Get High Scores with STAAR Practice Test
Get High Scores with STAAR Practice Test
posted by Karen Quinn, The Testing Mom - October 29th, 2013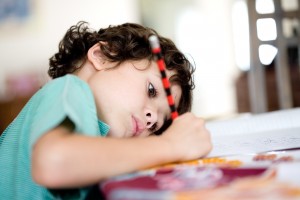 Every year the state of Texas conducts a standardized test to primary and high school students known as State of Texas Assessments of Academic Readiness test or STAAR, which you can prepare for with the STAAR practice test. The score a student gets from this test will contribute to 15% of his or her final grade in every subject. Therefore, it is no surprise that many students go to so much trouble just to pass the test. One of their effective strategies is reviewing using STAAR practice test. Practice tests are one of the most direct ways to improve scores on a particular test.
A high school diploma is necessary nowadays, especially since with the high amount of jobseekers in the market, employers only have to hire the best. If you have a high school diploma and a college degree you will definitely have better chances of getting hired than those who don't. This is one good reason why many students are studying hard for the STAAR test.
So how can a STAAR practice test help you get high scores? First, it can provide a bird's eye view of what the test is all about such as the subjects it covers, the number of items, and more. The practice test on STAAR gives you a taste of the actual exam so by the time you're going to take it you already have an idea on what will come out. This gives you an extra boos of confidence.
Getting a good score in the STAAR exam is a priority for the majority of students. especially those who want to graduate with honors and get into a good college or win a scholarship. By taking a STAAR practice test, you can have the edge you need to get high scores. High scores on the STAAR test are a step towards a successful life.
More tips? Visit here.
Share this article
Tell us about your experiences