Blog home
› How is the Kaufman Brief Intelligence Test -2 Given?
How is the Kaufman Brief Intelligence Test -2 Given?
posted by Karen Quinn, The Testing Mom - December 12th, 2012
One of the best things about the KBIT-2 test is that each examinee receives one-on-one time with the tester. The Kaufman Brief Intelligence Test is very different from some other intelligence exams, which often involve many test-takers sitting in a large room with identical sheets of paper in front of them. This is a rather outdated method of testing, and can yield inaccurate results.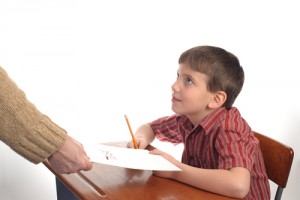 Instead, the Kaufman exam is administered individually. This has many advantages. Test-takers can ask questions if something is unclear. Those administering the exam have a much better idea of how an examinee is responding when they can see and haer them, rather than just reading their responses after the test is finished. The Kaufman Brief Intelligence Test also takes verbal skills into account, making it much more reliable for smaller children or anybody whose written  skills aren't perfect.
For being as thorough as it is, the Kaufman test is extremely brief. In most cases, twenty minutes is all it takes to administer the exam, with a few more minutes for scoring. This also makes it great for children and those with shorter attention spans.
Share this article
Tell us about your experiences