Start Now
100 FREE Practice Questions INSTANTLY
October 23rd, 2018
Introducing GoGoBrain!
posted by Karen Quinn, The Testing Mom
Is your child developing the skills needed for success?
If your child thrives on challenges, thrives on being proactive in the classroom and is ever ready to tackle each new test, then you have a super student. Maybe your child is brushing up on some of these skills or is struggling to get there, at all. GoGoBrain can help your child develop these skills RIGHT AT HOME.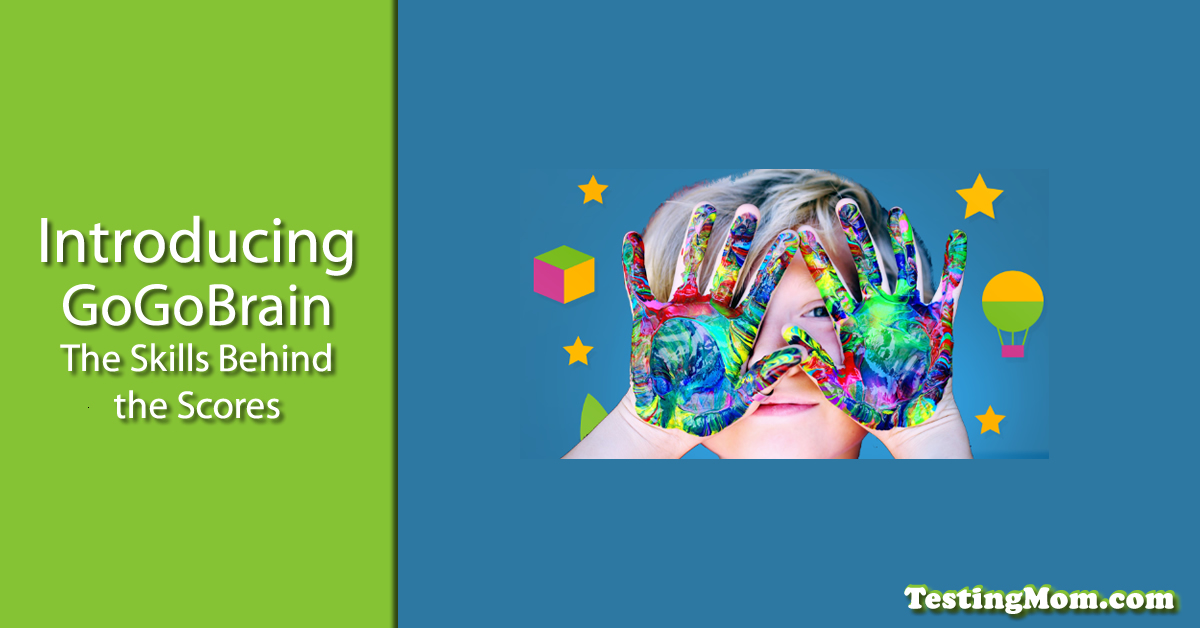 Introducing GoGoBrain!
Karen Quinn, testing authority, co-founder of www.TestingMom.com, and best-selling author, says of GoGoBrain: "After helping tens of thousands of parents with their child's test preparation with TestingMom.com, I soon identified seven meta-cognitive and executive function skills that create effective learners and successful students. That's why we created GoGoBrain so you can now help your child develop these skills right at home."
GoGoBrain is an interactive online learning platform that strengthens seven critical meta-cognitive skills to create Super Students from Pre-K to 6th grade.  The best part is that GoGoBrain feels like fun and games to your children.
What Are Meta-Cognitive Skills – and How Do They Lead to School Success?
Working in partnership with TestingMom.com, GoGoBrain helped over 650,000 students successfully prepare for critical school tests. Our educational team identified seven vital meta-cognitive skills that create effective learners and successful scholars. When your children lack any of these skills, they may struggle to excel in school.  So what are they?  These skills fall into two categories: executive functions and cognitive abilities.
Executive Functions
Listening – Students learn how to take in what they hear, understand the meaning and interpret the message.
Following Directions – Students hone their skills for listening to (and later reading) the requirements and taking the right action.
Self-Control – Students practice skills to regulate the way they work and act, especially in difficult situations.
Focus and Attention – Students discover how to concentrate and stay on task, even in the face of distractions.
Cognitive Abilities
Visual-Spatial Reasoning – Students develop their skills to reason and solve problems using pictures, shapes and diagrams.
Working Memory – Students sharpen their ability to remember information just given, hold on to it and do something with it.
Thinking – Students learn how to process information, analyze, reason, learn, know and exercise judgment.
Research shows that developing executive function and cognitive abilities has a significant impact on your child's performance at school. For example, self – control has been directly linked to stronger math, literacy and vocabulary performance. The ability to follow directions fosters more active classroom participation, creating more mature, involved students.  Maintaining attention and focus in the classroom can be highly predictive of a student's future levels of achievement.
GoGoBrain is fun, easy to use and can be found in one simple platform.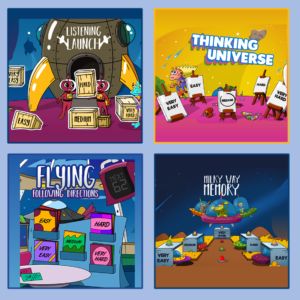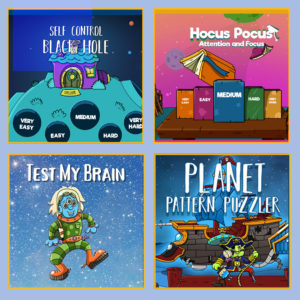 GoGoBrain is created for students from Pre-K through 6th grade. We help create Super Students at all levels.
If your children are aiming for the honor roll, GoGoBrain can give them an extra edge in the classroom.
Or, if your children need help performing better in class or strengthening test scores, GoGoBrain can help.
In as little as a few minutes a day, GoGoBrain can help your child strengthen these seven skills to become super students in the classroom. While your child plays GoGoBrain, they're actually developing the skills they need to perform at their peak.
Why you should choose GoGoBrain:
Build 7 Skills that Matter – GoGoBrain's games build skills that help in and out of school: Listening, Following Directions, Self-control, Focus and Attention, Visual-spatial Reasoning, Working Memory, and Thinking.
 Build Skills That Translate Into Performance – Research shows that self-control is linked to stronger math, literacy and vocabulary performance.  The ability to follow directions fosters more active classroom participation.  The ability to maintain focus and attention is predictive of academic success.  A strong working memory boosts reading and math scores.
 Improve Your Child's Future – GoGoBrain is designed to help your child set goals, initiate tasks, manage their emotions, and prioritize items, all of which will have a positive impact on their adult lives.
Whether your child is confident or not so confident in the classroom, we at TestingMom believe that GoGoBrain will greatly improve your child's skills and build his confidence–all while having fun learning.  We highly recommend that you try GoGoBrain for a month or a year.  You will most certainly see fantastic results, as your child practices!
Share This
Tell Us Your Experiences