Blog home
› Making Halloween a 'Boo'-tiful Learning Experience: Educational Activities for Kids
Making Halloween a 'Boo'-tiful Learning Experience: Educational Activities for Kids
posted by Karen Quinn, The Testing Mom - October 23rd, 2023
With its crisp air, falling leaves, and festivities, October ushers in one of the most anticipated holidays for children – Halloween. While it's commonly associated with costumes, trick-or-treating, and parties, Halloween also offers a plethora of educational opportunities. Here's how parents can transform this 'spooktacular' holiday into a fun and enriching learning experience for their kids.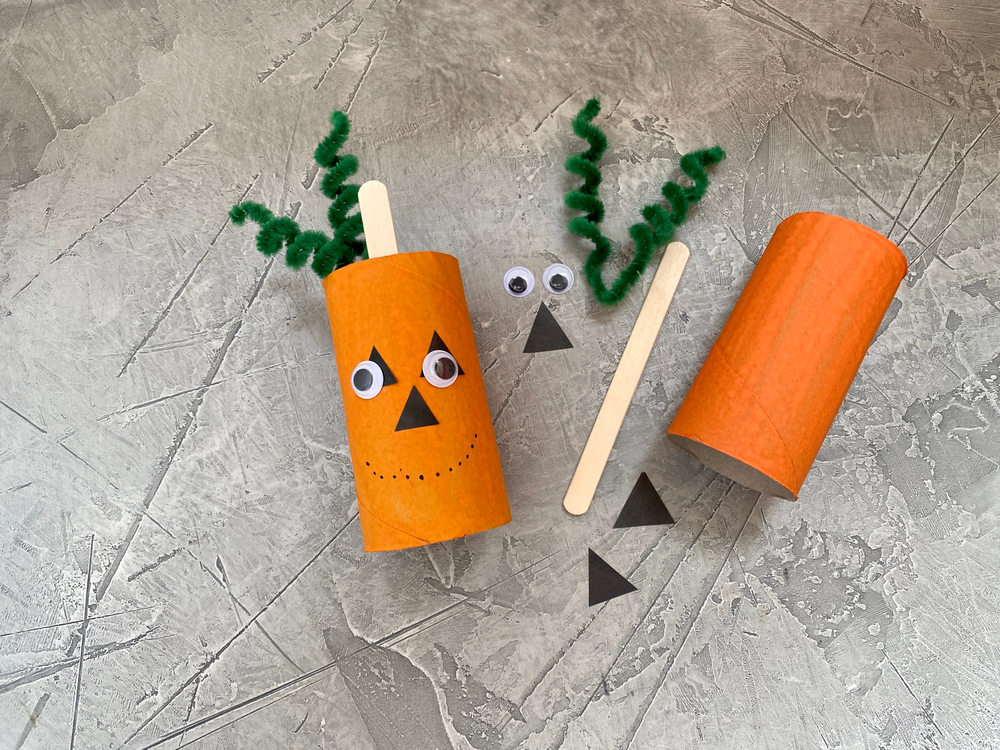 Educational Activities for Halloween
1. Candy Sorting and Counting: Post trick-or-treating, kids usually return with a bounty of assorted candies. Instead of just devouring them, turn it into a math lesson. Ask your children to sort their candies by type, color, or size, and then count the number in each group. For older kids, you could even introduce concepts of percentages, fractions, or graphing using the candy.
2. Pumpkin Investigations: Pumpkins are a quintessential part of Halloween, making them perfect for science explorations. You can weigh and measure pumpkins, estimate and count the seeds, or even conduct a pumpkin sink or float experiment.
3. Halloween Crafts: Crafts are a great way to engage children creatively while also enhancing their fine motor skills. Some ideas include making paper plate ghosts, pasta skeletons, or Halloween-themed origami. Crafts can also be used to narrate stories or explain the history and significance of Halloween.
4. Costume Creation: Creating their own Halloween costume can be an exciting and educational project for kids. It allows them to brainstorm ideas, plan, and execute their design. This can enhance their problem-solving skills, creativity, and even introduce them to basic concepts of budgeting if they need to purchase materials.
5. Halloween Baking:Halloween-themed baking can be both fun and educational. You can make cookies shaped like pumpkins, ghosts, or bats and use the opportunity to teach kids about measurements, chemical reactions in baking, and of course, kitchen safety.
6. Story Writing and Storytelling: Encourage your child to write a Halloween-themed story. This can help enhance their creative writing skills, expand their vocabulary, and stimulate their imagination. Older children can also narrate their stories, improving their public speaking skills.
7. Hosting a Halloween Party: Planning and hosting a Halloween party can be a comprehensive learning experience. From sending out invitations to planning the menu and arranging games, children can learn organization, time management, and social skills. It also offers a chance to discuss social etiquettes and manners in a party setting.
8. Halloween Scavenger Hunt: Arrange a Halloween-themed scavenger hunt with riddles and clues. This can improve children's problem-solving skills, enhance their understanding of language and riddles, and also promote physical activity.
9. Mapping the Trick-or-Treat Route: This activity can be a practical lesson in geography and spatial awareness. Let your kids help map out the route for trick-or-treating, identifying landmarks, and discussing road safety rules.
10. Learning About Cultures and Traditions: Halloween is an excellent time to educate children about different cultural beliefs and traditions around the world. From the Mexican 'Day of the Dead' to the Celtic origins of Halloween, children can learn about different cultural perspectives, promoting a more inclusive worldview.
11. Decorating a Halloween Tree: Just like a Christmas tree, decorate a tree for Halloween. Use homemade ornaments, lights, and garlands. Discuss the similarities and differences between Halloween and other festivals, highlighting how different occasions are celebrated uniquely across cultures.
12. Halloween-themed Reading and Movie Nights: Pick age-appropriate spooky books or movies and have a themed night. Analyze the story, discuss character traits, plot twists, and encourage children to share their opinions.
13. Pumpkin Carving: Pumpkin carving is a Halloween staple. Younger children can scoop out the pumpkin while older ones, under supervision, can carve. This offers a lesson in following instructions and allows children to create something of their own.
Halloween can be more than just costumes and candies. With these activities, parents can make Halloween an enriching and educational experience that children can look forward to each year. Remember, the goal is not just learning, but also to create lasting memories and traditions as a family.
Share this article
Tell us about your experiences