Blog home
› Math Practice Questions for ELA Common Core
Math Practice Questions for ELA Common Core
posted by Karen Quinn, The Testing Mom - September 29th, 2014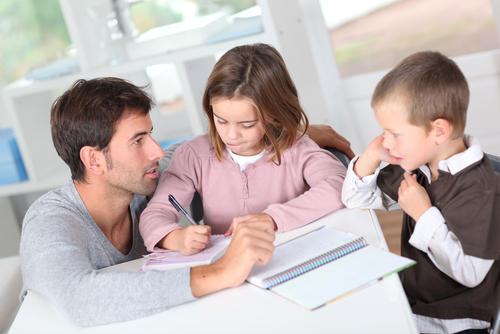 Choosing a method of test prep for the ELA common core can be confusing and even frustrating for both students and parents. After all, there are more standardized tests being administered to students than ever before. These tests span all ages and grades and test every imaginable subject.
The ELA Common Core is a relative newcomer to the world of standardized testing. While this is good in that it addresses some issues not covered by previously existing tests, it also means yet another round of testing preparation and more study materials to buy. The costs of study materials can really add up, especially if you have two or more children in school or your children are up for admission to gifted or advanced placement classes.
Buy or DIY?

There are many ready-made study guides and materials available in both hard copy versions and software. Choosing the right one for each test can be a challenge. You can read about one version at http://www.curriculumassociates.com/products/ready-common-core.aspx. To find other options, try a quick online search, speak with other parents or contact your child's school officials.
Purchasing study materials is very convenient, but it can become expensive. For parents seeking to fully prepare their children for the ELA Common Core tests without breaking the bank, math practice questions created at home may be a great alternative.
In order to create math practice questions for your child, begin with their current math textbook. Choose questions which are relevant to concepts they have already covered in class. Since the ELA Common Core tests are designed to assess a child's grasp of already-learned knowledge, it's unlikely that a question will pop up regarding material you child has not yet covered in class.
Be sure to include plenty of questions on each mathematical field, since the purpose of these tests is to ensure that children have more than just a vague grasp of each subject field. In addition, include some questions which incorporate English language skills such as reading and comprehension, since the ELA tests are focused on these skills even in non-English subjects.
Share this article
Tell us about your experiences