Blog home
› R.I.P. Shari Nedler – My Mom, "The Testing Grandma"
R.I.P. Shari Nedler – My Mom, "The Testing Grandma"
posted by Karen Quinn, The Testing Mom - December 4th, 2017
Dear Parents,
Three weeks ago, my mom, Shari Nedler, died at age 88. I am heartbroken to lose her. She was my mom, my best friend, and my most trusted advisor on everything in life. Many of you knew her. We called her "The Testing Grandma." She used to love to come to our live events in NYC and meet all the parents. She absolutely adored our business because it was built upon moms and dads helping their own children get the best education possible. She believed that parents were children's first and most important teachers.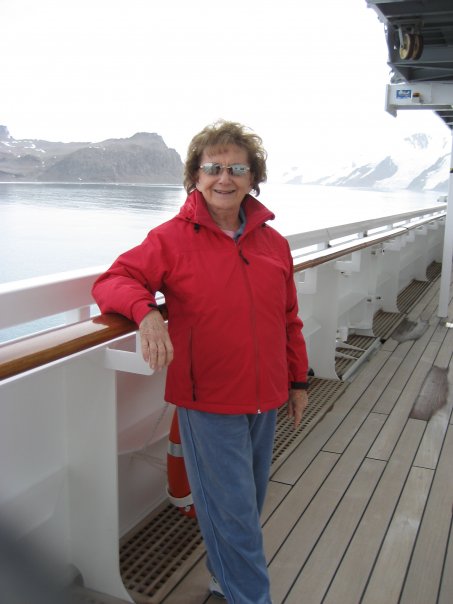 In case you haven't heard the story, it was my mom who stepped in to help me after my son, Sam, scored in the 37th percentile on an IQ test at age 3. A psychologist told me he'd never be smart and that I should look for special education for him. Mom, who was a PhD in Early Childhood Education, showed me how to work with Sam so he would test better and be ready to start school. A year later, Sam scored in the 94th percentile on the same test and got into an excellent school – he turned out to be a great student and later graduated from NYU. I'm not sure how Sam would have fared if Mom hadn't stepped in to show him how I could teach him. This experience inspired me to start Testing Mom, and to help other parents who needed help getting their own children ready for tests and school – parents who didn't happen to have an education expert as a mom.
In the '60's, when most people's moms were stay-at-home, mine went back to school to get her Masters in Psychology, and then her PhD in Education. She was the Director of Southwest Educational Laboratories in Austin, an educational lab that still exists today – the first woman to lead that organization. She later became the first female full Professor of Education at the University of Colorado. Here are 2 books she wrote – "Teaching in the Preschool" and "Working With Parents" – yes, even in the '60's, she advocated that teachers should work with parents and teach them how to help their own children learn, just as Testing Mom does today!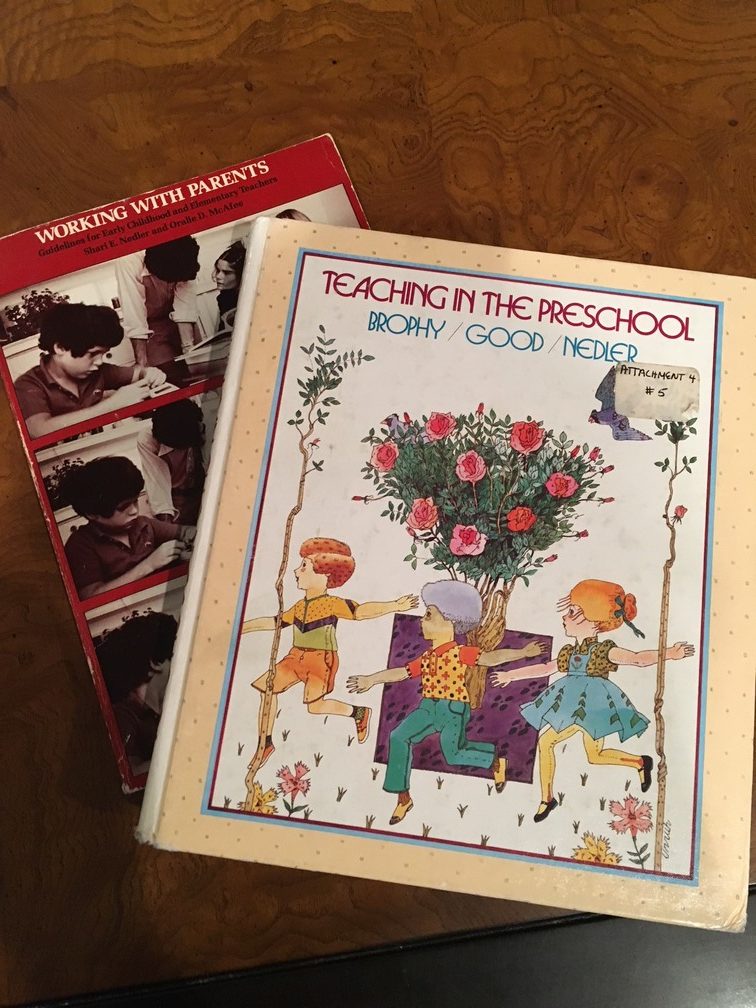 In the 1960's, my mom divorced my dad, another thing women generally didn't do back then. But she was forgiving. After Dad got his life back on track, she remarried him. She didn't care how it looked. She didn't care what people thought. She cared what was in her heart and followed that.
After my dad died in 1998, Mom was absolutely crushed, but she carried on and managed to live a wonderful life. She made new friends, found a steady boyfriend, went to theater, concerts, movies, learned to play bridge. She worked until she was 78-years-old and after she retired, she took 7 world cruises and wrote a popular blog about her travel experiences – she never stopped being a teacher. (Here's the blog if you'd like to read about her journeys). I was lucky enough to meet her somewhere in the world every year while she cruised. I'm so grateful to have those amazing memories of traveling with Mom to so many countries.
Whenever the ship pulled out of port, they always played Louis Armstrong's "It's a Wonderful World" as a prelude to the next odyssey they were embarking on. This was Mom's favorite song. She was extra upset when she realized she was going to die because she had a cruise scheduled for 2018 that she didn't want to miss. Shari was a woman with things to do and life to live until the very end. When she took her last breath, we played that "It's a Wonderful World" for her, sending her off on her last adventure with the music she loved.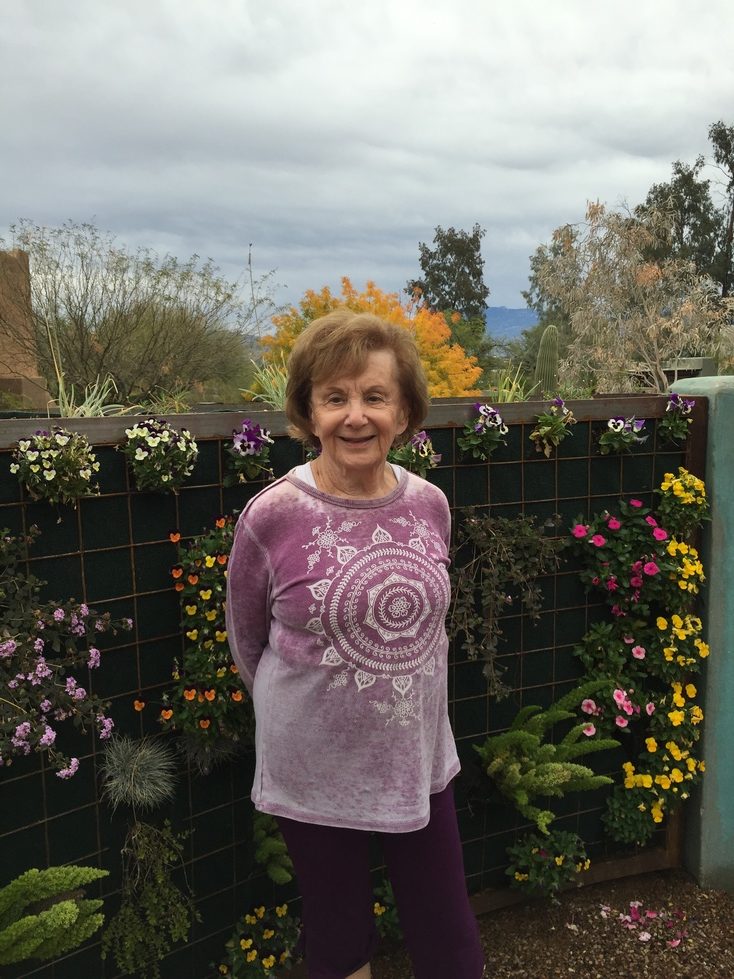 I'll never forget the time we were in Russia and we bought some postcards in a small shop. Then we went to another shop and saw the same postcards for 1/10th the price. We realized we'd been "had" at the other store. Mom insisted on going back and "speak her mind" to the owner of the first shop (who refused to give us our money back, by the way). Still, she always stood up for what was right – even in Russia when it probably wasn't so safe for a little old lady from America to start a fight with a local shopkeeper.
Shari Nedler was a remarkable woman. She showered her children and grandchildren with love and gave us the confidence to live as bravely as she did. I am blessed to have had her as my mother. She was a champion of our business and was just in awe of you, our Testing Mom parents. To the Testing Grandma, you were "the top" as parents – the Colosseum, the Louvre Museum, the Tow'r of Pisa, the Mona Lisa of parents – because each of you stepped up and took a stand for your kids. That mattered deeply to her. She devoted her entire life to helping parents become their children's most important teachers and was so proud that I carried on that legacy with Testing Mom. She was definitely my most important teacher.
Mom, I'll miss you forever.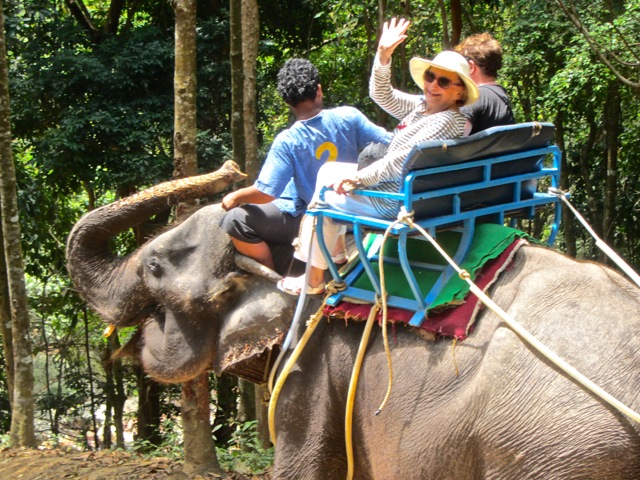 Blessings,
Karen Quinn, The Testing Mom
Share this article
Tell us about your experiences