Blog home
› Summertime in Pandemic
Summertime in Pandemic
posted by Karen Quinn, The Testing Mom - July 15th, 2020
My daughter leaves the radio on while she sleeps every night. So this morning she came in my room to say the radio station played a trick on everyone. They played Christmas music and said, "Surprise, you've slept longer than you thought! It's already Christmas time!" Well it is funny, but also sadly true for many of us moms and dads. It feels like we have been like Rip Van Winkle, sleeping through the days, while time is marching on.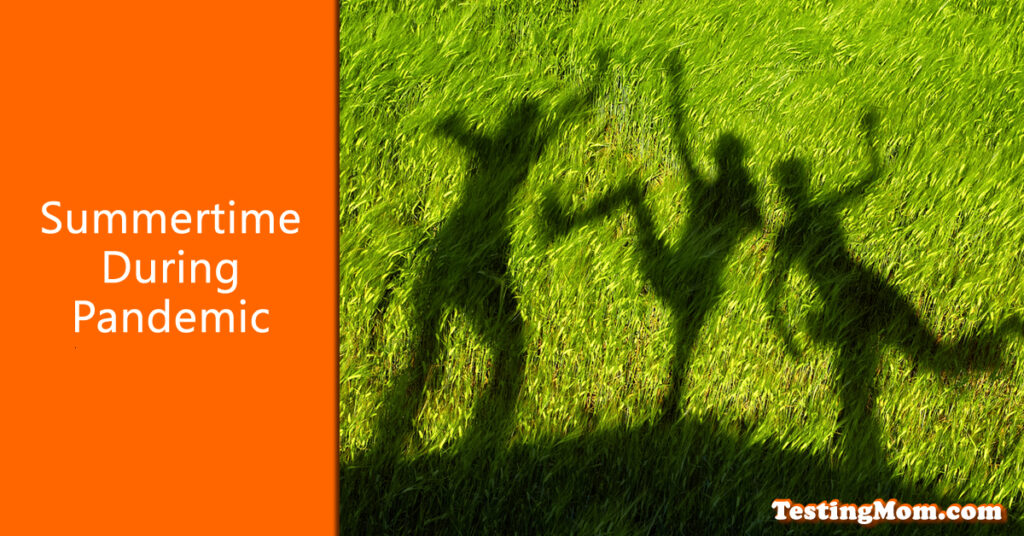 What does summertime in pandemic look like to you, as a parent? For us, it looks a lot like the springtime did. As a family, we are making intentional plans to get outside and exercise, play games, make special meals and listening to read-aloud classic books. The kids are probably having way too much TV and video time. So what's a parent to do?
For me? Well, I try to mix it up for my kids with some fun, new opportunities that are happening during this season of time in our country. As difficult as it has been I have seen some really great and creative things bloom from it all.
One has been Testing Mom's Virtual Summer Camp! I have personally overseen quite a few of these great classes (music and dancing, cooking, debate, digital painting, photography and iMovie) they are offering. The teachers are outstanding and the students are really enjoying themselves and honing in their gifts and talents.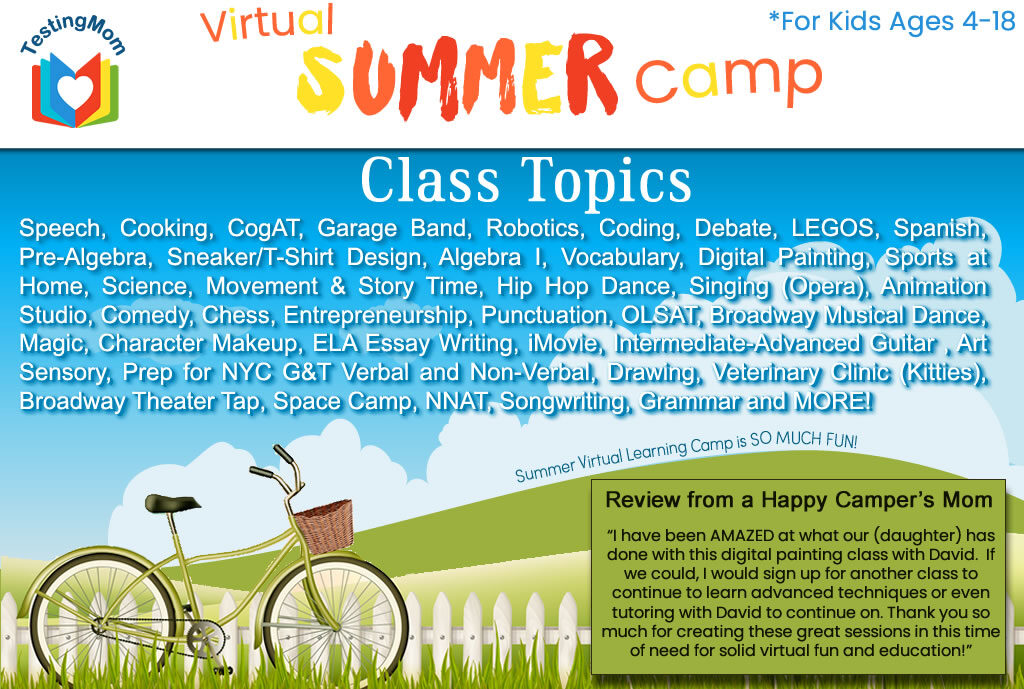 I implore you to check it out and sign your child up for their favortie classes today!
Joyfully,
Holly from TestingMom
Share this article
Tell us about your experiences