Blog home
› Teaching On The Go
Teaching On The Go
posted by Karen Quinn, The Testing Mom - June 4th, 2019
Keep Their Minds Active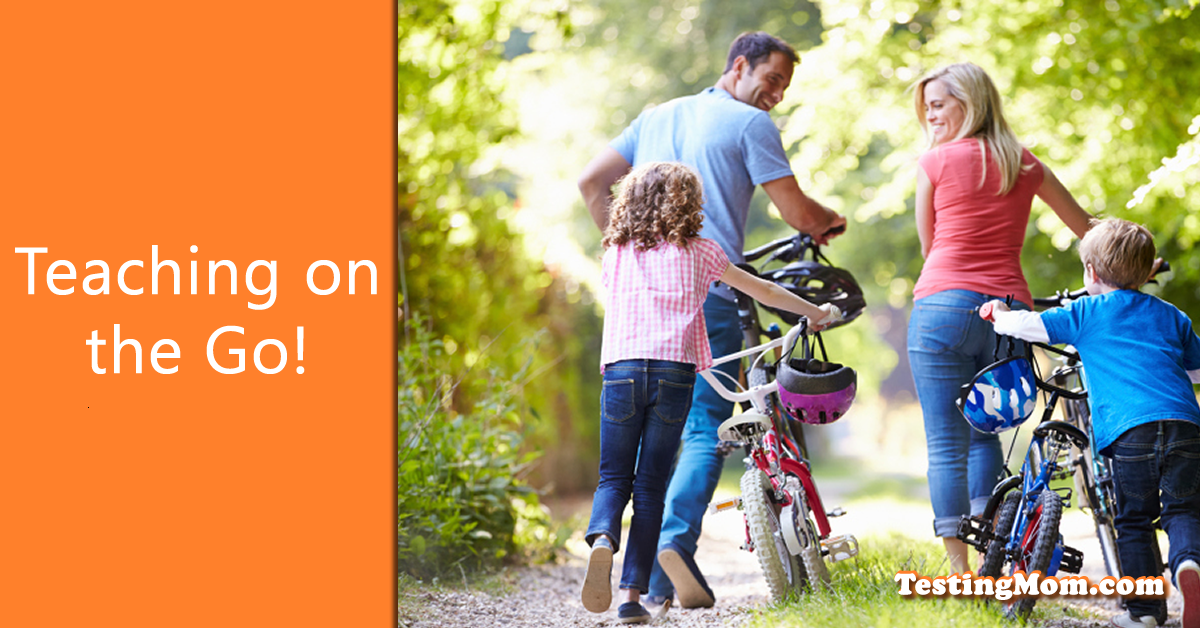 This summer and all year long – work with your child to keep her mind active.  Here are five easy ways to ensure that your child doesn't lose any ground this summer – even if you are traveling with your family.
5 Tips for Teaching on the Go
Institute a 30-minute reading time every day. This is so important.  Let your child choose whatever books he likes.  Also, cuddle up and read classic chapter books out loud to your child each night before bed.  When traveling, look for web sites that give you access to wonderful online libraries of classic picture and chapter books that don't weigh down your child's suitcase or backpack.
Encourage free play and stay out of the way! From building a fort out of cushions in the hotel room to making sand castles on the beach, play is as important to your child's thinking, problem solving, imagination, math, literacy and other skills as any enrichment experience you might give him.
Strengthen math skills through hands-on activities like chess, checkers, tangrams, dominoes, card games, puzzles, origami, beading, and board games. Go to Amazon.com – Toys and Games – and search for "travel games for kids." You'll find travel versions of your all-time favorite games and activities that fit easily into a backpack and can be played while flying or driving to your vacation.  Mighty Mind is one of my favorites.  It is great for building visual-spatial reasoning skills, and comes in a magnetic version for travel.
While on the road or even locally, go on outings to the zoo, beach, fire station, museums, etc. and take lots of pictures. Print the pictures and let your child make photo albums of each adventure.  Encourage her to label each picture and write up a description of the experience. This builds memory, organization and writing skills – plus it'll be fun to look back on in the future.
Choose your computer and TV time wisely. After a long day of sightseeing or playing sports at camp, kids need some downtime.  With TV, let your child watch shows that entertain and challenge them to think.  With computers or tablets, set your child up with online programs and educational games where they're having so much fun, they have no idea they're learning.
Staying Ahead of the "Slide" 
With a little dedication and creativity on your part, your child not only won't have summer learning loss – they'll start the next school year ahead!
Parenting PRO Tip: Try these flash cards for on the go fun and learning time!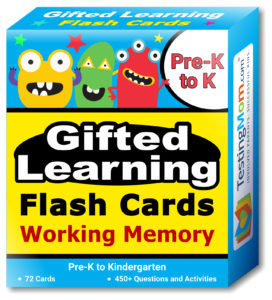 Thinking/ Problem Solving Flash Cards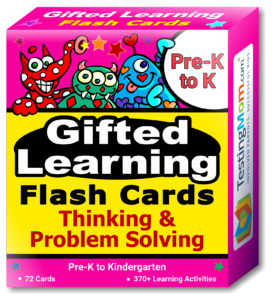 Share this article
Tell us about your experiences