Blog home
› The Best Way to Prepare for the CogAT® Test
The Best Way to Prepare for the CogAT® Test
posted by Karen Quinn, The Testing Mom - September 4th, 2019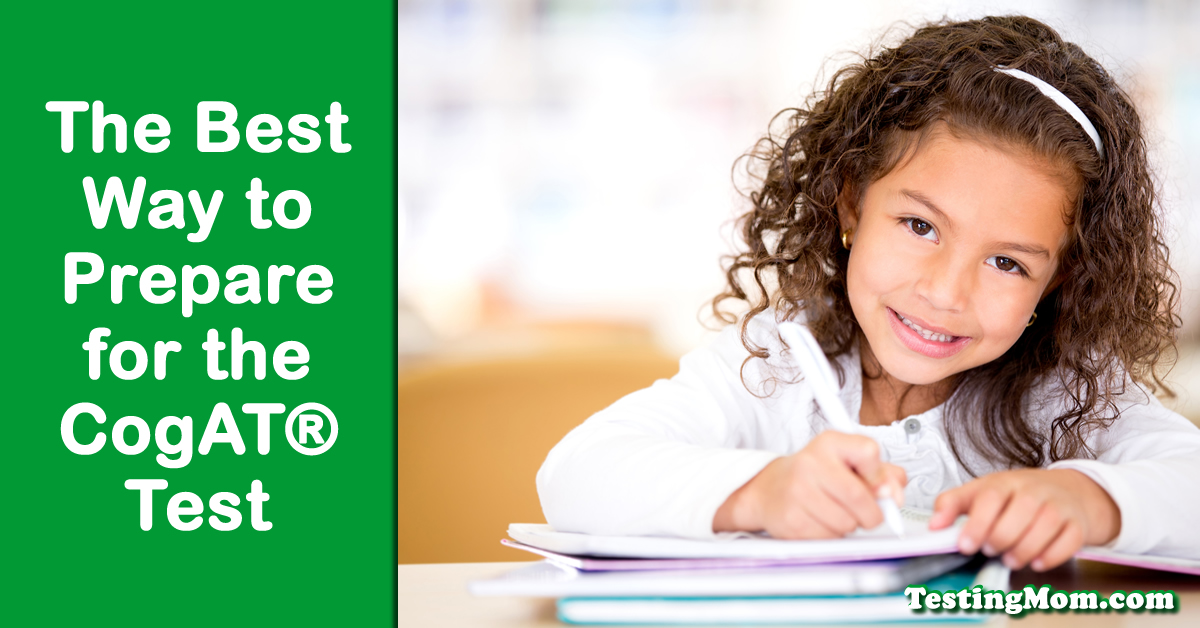 Lots of parents these days are finding that their kid will be taking the CogAT® test. This test is a cognitive test often given to children to measure how well suited they are for a gifted and talented or other advanced program. Many kids find themselves taking the test early in the school year, so their parents have little time to prepare if they find out after the summer is already over.
Get $30 off off Ace the Test Membership:
There are three forms of the CogAT test given: the Form 6, Form 7 and Form 8 test. The Form 8 is the newest version, which reflects the most current research in the measurement of reasoning and problem-solving abilities. Lead author Dr. David F. Lohman has built Form 8 on the strengths of CogAT Forms 6 and 7 by introducing a variety of enhancements, which include: new question types, reduced reliability on English-speaking ability, expanded instructor support package, multiple administration methods, and reduced testing times.
Some districts still give the older version of the test, but if you aren't able to find out which version your child will be taking, chances are good that it will be the Form 7. That said, practicing with questions for either version will put your child in a strong position on test day, so if you aren't able to find out exactly which test will be given, don't panic or spend too much time trying to figure it out.
The CogAT test is given to kids in pre-kindergarten through the 6th grade. It's important to work with materials that are age-appropriate, but it's also a good idea to start with questions that are a bit easier than what your child will face on the test. This will give your child the sense that they can do the work involved, and build his or her confidence ahead of the more difficult questions. Once your child is up to speed, spend most of your time on questions at their current grade level, and finally add in a few questions above your child's level, so that they are prepared for difficult questions that come up on the test.
At TestingMom.com, we have thousands of questions at every level of difficulty from the most-given tests.  Instead of purchasing a practice workbook with a limited number of questions, join TestingMom.com and access thousands of practice questions that will prepare your child for the CogAT and any other test he or she is taking.  Our questions can be printed out or answered on line.
We look forward to seeing you around!
Cognitive Abilities Test™ (CogAT®) is a registered trademark of Riverside Publishing, a Houghton Mifflin Company, or their affiliate(s), or their licensors. TestingMom.com is not affiliated with nor related to Houghton Mifflin Company or its affiliates ("Houghton Mifflin"). Houghton Mifflin does not sponsor or endorse any TestingMom.com product, nor have TestingMom.com products or services been reviewed, certified, or approved by Houghton Mifflin. Trademarks referring to specific test providers are used by TestingMom.com for nominative purposes only and such trademarks are solely the property of their respective owners.
Share this article
Tell us about your experiences
2 Responses