Blog home
› The Spelling Bee
The Spelling Bee
posted by Karen Quinn, The Testing Mom - August 19th, 2019
A Change of Mind-Set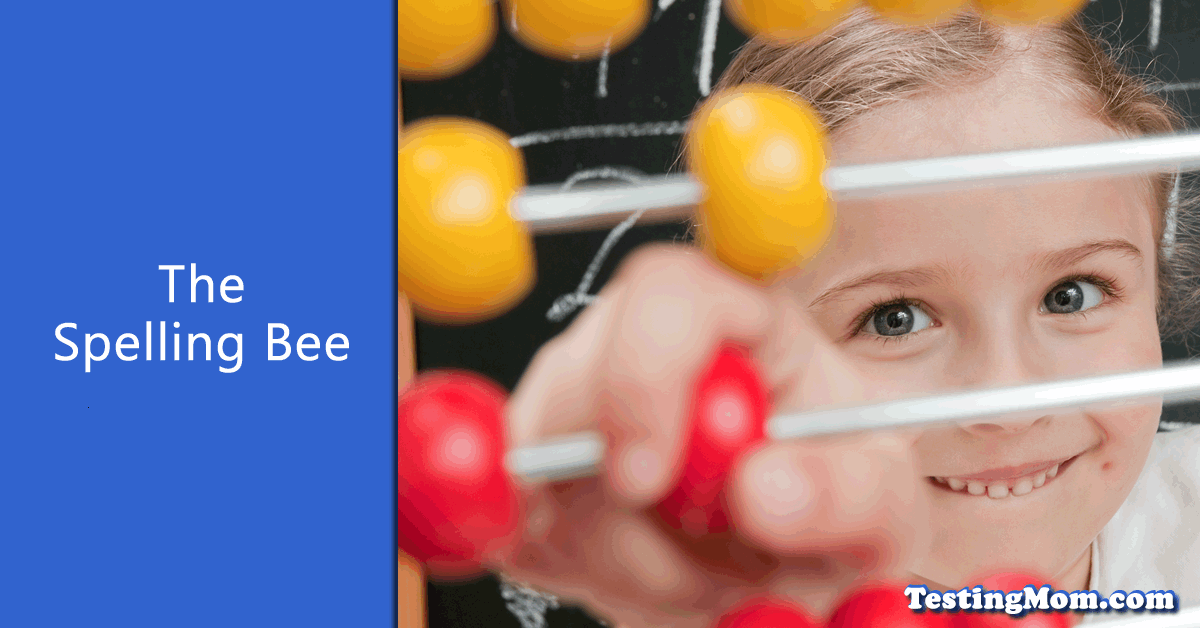 The complaint I hear most often from parents during this get-back-to-school time of year is how hard it is to change their child's mindset from an all-day of play to an all day at school.  After delving into the topic even further with the parent, they usually relay the same story – that their child excelled in school so they wanted to give he/she a much-deserved break during the summer as a "reward."
But, I always have to cautiously point out that, although their intention is good, in the end, that doesn't become a "reward," but instead, it becomes a detriment to their child and his/her future.  Then, I always receive that same perplexed look from the concerned parent.  So, I thought I'd explain it here today for you all to ponder.
Don't get me wrong, everyone needs a vacation, and there's nothing wrong with a week or two of "down time" to reenergize anyone, including kids.  Plus, I'm a great proponent of "play time," as this feeds and grows children's imaginations, as well as their social skills and creative abilities.
Three months off can create a SET-BACK for Your Child.
However, three months off can seriously set back the nine months of consistency, learning, growth and curiosity-building that your child previously came to know as his/her daily life.  A child needs some sort of schedule, structure, stability, but mostly balance.
While rewarding positive childhood behavior is a valid and important parental asset, by giving your child a three-month vacation from learning and skill building, you are potentially putting him/her at a disadvantage regarding his/her educational growth, class placement and mental aptitude.  I like to refer to it as the "Summer Slide," (and I don't mean a fun ride at the park).
Success Requires Practice, Dedication and Consistent Training.
As with most things in life, success in any field or subject requires practice, dedication and consistent training.  For instance, Kristi Yamaguchi began ice skating as a young child and learned that to be the best, she had to train daily; Tiger Woods started swinging a club at the wee age of two and trained diligently with his father for his entire childhood and into adulthood; and Liberace began playing the piano at age four and stated that by the age of eight, after meeting a famous virtuoso, he began to practice "with a fervor that made his previous interest in the piano look like neglect."
Do South Asian Parents Have the Secret?
That's why, from an educational standpoint, I will use the South Asian American parents and the old-school, yet ever-popular, Spelling Bee as an example.  For the last eight years in a row, South Asian American spellers have excelled in the "National Spelling Bee," with 2014 and 2015 featuring Indian American co-champions.  This has become a "brain sport," if you will, where well-intentioned parents work diligently with their children on a daily basis to help them master the skills necessary for success.  These parents, like those of Kristi, Tiger and a myriad of other star athletes or musicians, are invested in these Spelling Bees.  And, their "investments" are paying off, as their children are becoming the winners of these yearly competitions.
These devoted parents state that their children learn perseverance from competitive spelling, along with learning to handle increasing levels of pressure and important life skills of concentration, focus and poise by the parents' willingness and dedication to spending time preparing word lists, quizzing their children and creating new and exciting ways for their kids to learn.  And, they question, if their child is good at spelling, why wouldn't they encourage him/her?  And, they liken it to any other competitive sport.
 If Summer Zoomed By, Don't Worry!
With that said, you might not be the uber-zealous Spelling Bee parent, but, if summer zoomed by and you became a bit lax in seeing that your child consistently worked on his/her learning skills, don't fret – it's not too late to reverse that oversight.
Get your child back on track by joining Testingmom.com today where he/she will have access to over 30 different skill-building programs from Pre-K to 8th grade.  By joining today, you'll be able to reinforce what they've already learned while exposing them to new topics and ideas that will keep them on the road to educational success.  It's a win for you and a win for your child.  And, unlike the Spelling Bee parents, you won't have to come up with new ways for your child to learn……TestingMom does that for you…..all for the price of a couple cups of Starbucks lattes!
So, who knows what your child might one day become….a piano prodigy or a world-class soccer player, chemist or even a spelling bee champion?  Yet, we know that they all start with one thing in common:  practice!
Share this article
Tell us about your experiences