Blog home
› Understanding State By State Standardized Tests
Understanding State By State Standardized Tests
posted by Karen Quinn, The Testing Mom - November 28th, 2014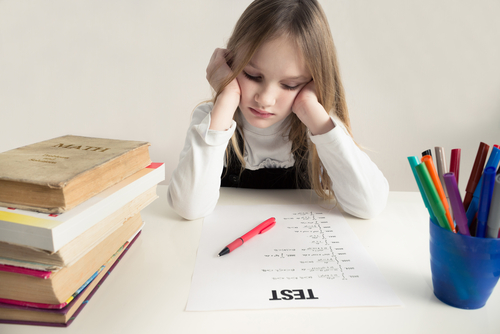 State standardized tests have become a permanent fixture in the landscape of education. While there is certainly controversy on both sides of the issue, it doesn't appear that these tests are going away anytime soon. Experts consistently report that while there are some flaws in the system of standardized testing, it remains one of the most reliable ways to accurately assess learning, teaching and graduation readiness.
State by state standardized tests can be confusing for both parents and students alike. Not only does there seem to be more of them each year, but each test comes along with a new set of required preparation materials. While at-home test prep is not technically mandatory, parents across the country have learned that an unprepared child is at a great disadvantage when compared to his prepared peers.
What Your State Requires
Part of the reason state by state standardized tests are confusing is due to the overlap and blend of national and state tests. You can find a handy guide to determining which tests are given in your state, along with helpful at-home study tips, at http://www.time4learning.com/testprep/.
How to Prep Your Child
Whether you choose to purchase a ready-made package of study materials or create your own study guide by using free online resources and practice questions, test prep is something which can't be avoided. Children who have been properly prepared consistently score more accurately on standardized tests. Children without preparation often suffer testing anxiety due to pressure, confusion regarding the test format and many other variables. Your child should feel relaxed and confident on testing day, not anxious.
With this in mind, when prepping for the ELA Common Core test, remember to familiarize yourself with the test format before you begin prepping your child. This test features a heavy focus on English skills, along with other core subjects such as history, social studies, science and math.
Share this article
Tell us about your experiences