Blog home
› What Are Common Core Requirements By State?
What Are Common Core Requirements By State?
posted by Karen Quinn, The Testing Mom - January 29th, 2015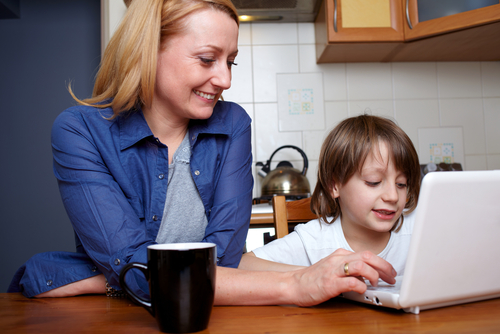 The ELA Common Core requirements vary by state, and it can be difficult to tell what your specific state requires. First, some background: the State Standards Initiative is a nationwide initiative aimed at improving the quality of education for all students. Its goal is to achieve this by administering standardized tests on an annual basis. Each state has the option to reject or accept the Standards. They also have the option of adding subject fields which are not included in the original battery but which them feel are important. You can view the current Common Core requirements by state at http://www.ascd.org/common-core-state-standards/common-core-state-standards-adoption-map.aspx.
If you've heard or read that your state is making some changes by either rejecting or modifying the Common Core, search online or ask your child's school officials. Being aware of precisely which subjects your child will be tested on goes a long way toward effective test preparation.
Why is the Common Core Necessary?
The ELA Common Core State Standards Initiative, organized by the Council of Chief State School Officers (CCSSO), the National Governors Association (NGA) and a large number of other educational and academic experts throughout the country, has one main goal.
For years, United States studies have shown that our students are receiving high school diplomas despite lacking some very critical knowledge which they should have learned during their education. For example, some seniors have shown extreme difficulty in putting together an effective and grammatically correct resume, one of the most fundamental skills required in finding employment. History, math and science, all very basic core subjects, have also found to be lacking.
The Initiative seeks to end this disturbing trend by testing students on a yearly basis, assessing their progress and ensuring that they are not advanced until all of the respective year's curriculum has been fully absorbed and understood. In the end, this is hoped to yield graduating classes fully prepared for life after high school.
Common Core requirements by state vary slightly, although the majority of the country has agreed upon and adopted the original core battery. Some states have chosen to reject certain subjects (such as Minnesota's rejection of the math battery), while other states are considering adding additional subjects (such as the 'lost art' of cursive or handwriting).
Share this article
Tell us about your experiences