Sample STAAR Practice Questions
Wondering what kinds of questions your child will be asked on the State of Texas Assessments of Academic Readiness (STAAR)? Here are six sample STAAR practice questions.
IMPORTANT: While the STAAR test sample questions shown on this page are representative of what your child will be seeing, they aren't taken directly from the actual test being administered this year.For more STAAR Practice, check out our 100 Free Questions.
100 Free Practice Questions
STAAR Test Sample Question #1 – 3rd Grade Math
The picture below represents the fraction

. Which of the following fractions is also represented with the picture below?

STAAR Test Sample Question #2  – 3rd Grade ELA
There is a mistake in the title of the story. Which is the correct way to write the title?
A. The interesting life of squirrels
B. The interesting life of Squirrels
C. The Interesting Life of Squirrels
D. The Interesting Life Of Squirrels
STAAR Test Sample Question #3 – 4th Grade Math
What is the measure of the difference between the yellow and red angles in the figure below?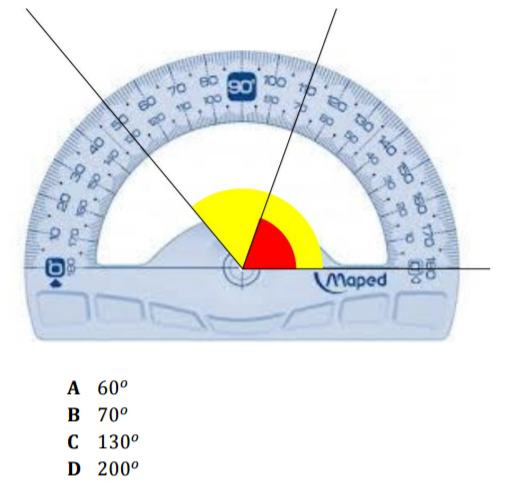 STAAR Test Sample Question #4 – 4th Grade ELA
What does the underlined word in the following line MOST LIKELY mean?
The energy to clamber back…
A. Roll
B. Climb
C. Sleep
D. Speak
STAAR Test Sample Question #5 – 5th Grade Math
What is the volume of the solid figure below?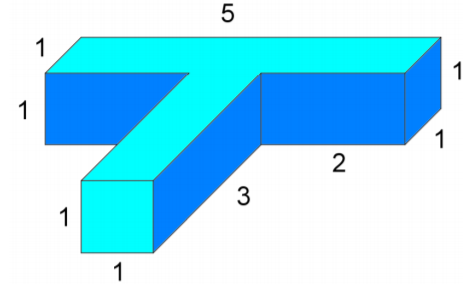 A. 8
B. 9
C. 16
D. 20
STAAR Test Sample Question #6 – 5th Grade ELA
Identify the best meaning of the metaphor "the wrinkled sea" in the stanza below.
The wrinkled sea beneath him crawls;
He watches from his mountain walls,
And like a thunderbolt he falls.
A. The eagle spotted a wrinkled shirt floating in the water
B. it is storming.
C. The eagle has poor vision and cannot see the water below.
D. The sea appears wrinkled because of the currents and waves.
(Answers: D, C, B, B, A, D )
Tell Us Your Experiences
2 Responses
saadiafarooq15 says:
My child is experienced by it.The STAAR test practice questions helped my child know what it will be like.She is new to STAAR test so she can be very good at it.
rup_sarkar says:
I'm not getting the Staar test. I bought testing mom for staar only and now I'm not getting it.Help.