ISEE Practice Questions
Wondering what kinds of questions your child will be asked on the ISEE®?
Here is a practice test with five examples. Additionally, you can sign up for 100 free practice questions, including questions for the ISEE by clicking the button below:
100 Free Practice Questions
IMPORTANT: While the ISEE sample questions shown on this page are representative of what your child will see on the exam, they aren't taken directly from the actual test that's being administered this year.
ISEE Sample Question #1
Look at the boxes across the rows and up and down the columns. Do you see how they are related to each other? Can you find the answer that goes in the empty box so that the designs inside the rows and columns follow a pattern?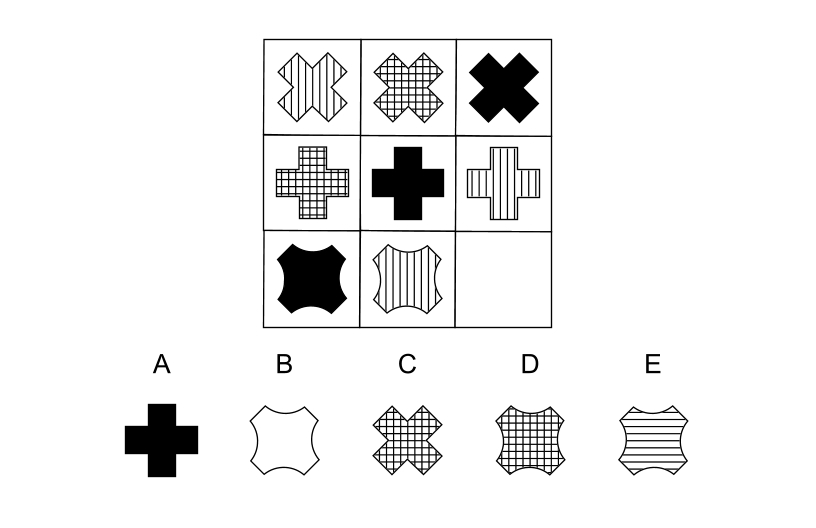 ISEE Sample Question #2
Mr. Koch wrote down the following test scores:
Scores: 65, 85, 100, 79, 83, 95, 90
What is the median?
A.  83
B.  85
C.  90
D.  95
ISEE Sample Question #3
How many obtuse angles does this shape have?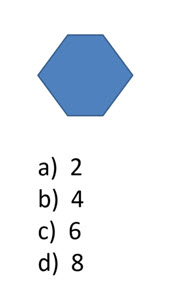 ISEE Sample Question #4
Select the word that best describes the picture.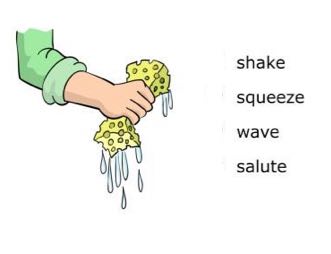 ISEE Sample Question #5
Someone who fills prescriptions is a…
A.  Nurse
B.  Doctor
C.  Pharmacist
D.  Engineer
Answers: D, B, C, squeeze, C