Sample NWEA MAP Practice Questions
Wondering what kinds of questions your child will be asked on the Northwest Evaluation Association (NWEA) Measures of Academic Progress (MAP)? Here are five examples.
100 Free Gifted Practice Questions
IMPORTANT: While the NWEA MAP sample questions shown on this page are representative of what your child will see on the exam, they aren't taken directly from the actual NWEA MAP Test that's being administered this year.
MAP Sample Question #1
Look at the cake Beverly baked for Sam in the first box. Choose the picture that shows what the cake looked like after Beverly cut out the first slice.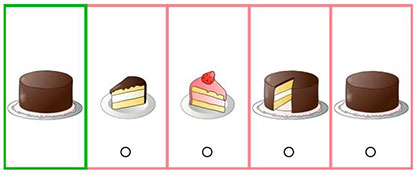 MAP Sample Question #2
Choose the picture with the most eggs.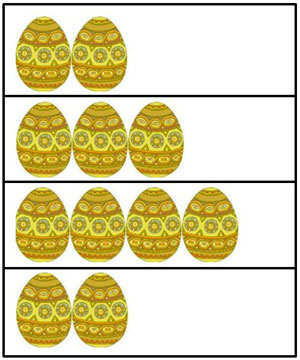 MAP Sample Question #3
Choose the capital b.

MAP Sample Question #4
If this pattern shown were to repeat itself, what color would the 17th square be?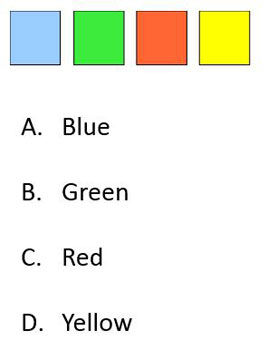 MAP Sample Question #5
What number is B in the equation B x 8 = 56?
A.  7
B.  6
C.  9
D.  8
For additional practice similar to NWEA MAP sample questions, click the link below.
100 Free Gifted Practice Questions