BSRA Test (Bracken School Readiness Assessment)
What is the Bracken School Readiness Assessment?
The Bracken School Readiness Assessment, ("BSRA-3") is a concept test for children Pre-K through second grade. It helps you determine if your child is ready for school by measuring a child's exposure to concepts necessary for learning at school. It can be used to assess children's knowledge of "readiness" concepts and is developmentally sensitive to children's basic concept acquisition and receptive language skills. The Bracken Test was first published in 2002.
100 Free Practice Questions
Bruce Bracken, PhD., developed the BSRA-3 Test as an individual, cognitive test for children in grades pre-K, kindergarten, first grade and second grade. It aims to assess a child's understanding of 85 foundational, academic concepts.The test has many uses; it can identify students for admittance to Gifted and Talented Programs or private schools, or can be used to assess language impairments and intellectual disabilities.
The Bracken test is the same for all students in Pre-K as through 2nd grade. There are no levels. Students take the same test and are assessed by the number of correctly answered questions.
The test is administered individually, with no time limit required. The length of time the Bracken School Readiness Assessment test depends solely upon the child's capabilities. The test makes use of verbal and visual needs.
Age Range: 3:0 to 6:11 (years:months)
Completion Time: 10-15 minutes
The Bracken Test scores can be converted to percentile rank scores and standard test scores. The publisher has supporting guides for converting standard Bracken test scores into criterion categories. For more details on scoring, visit our Bracken Test Scoring page.
What Skills are Necessary for Bracken Success?
#1. Colors. Your child will need to identify common colors by name. The colors subtest assesses children's ability to identify and name: Primary Colors, Secondary Colors, and Color Absolutes (i.e., white and black). These colors are universal in all cultures and all languages and are necessary for describing the world. In addition, the concepts also provide the building blocks for academic instruction.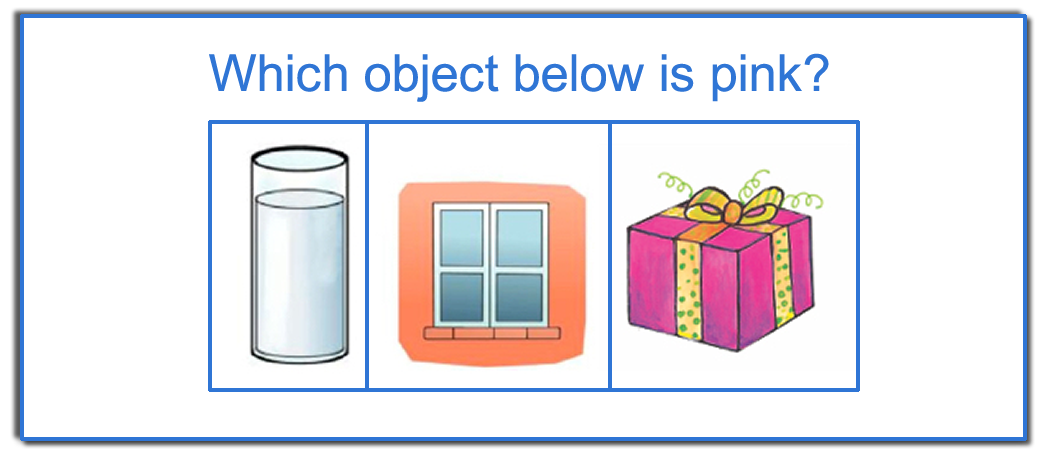 #2. Letters. Your child will also have to know all the letters, both upper-case and lower-case. The test measures knowledge of both upper- and lowercase letters, which assesses their knowledge of sentence structure and composition.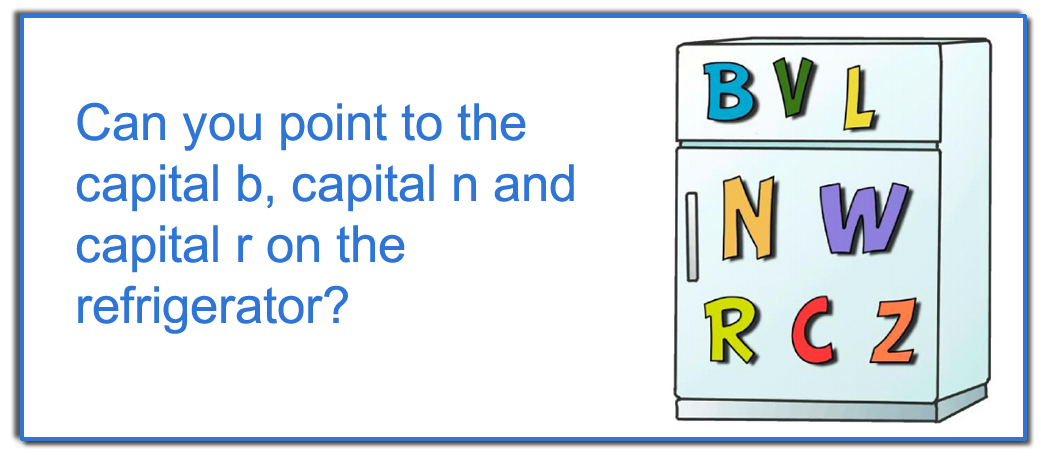 #3. Numbers & Counting. Your child will need to identify single AND double-digit numerals and be able to count from 1 to 99. The test measures recognition of single- and double-digit numbers and samples the ability to assign a number value to a set of objects.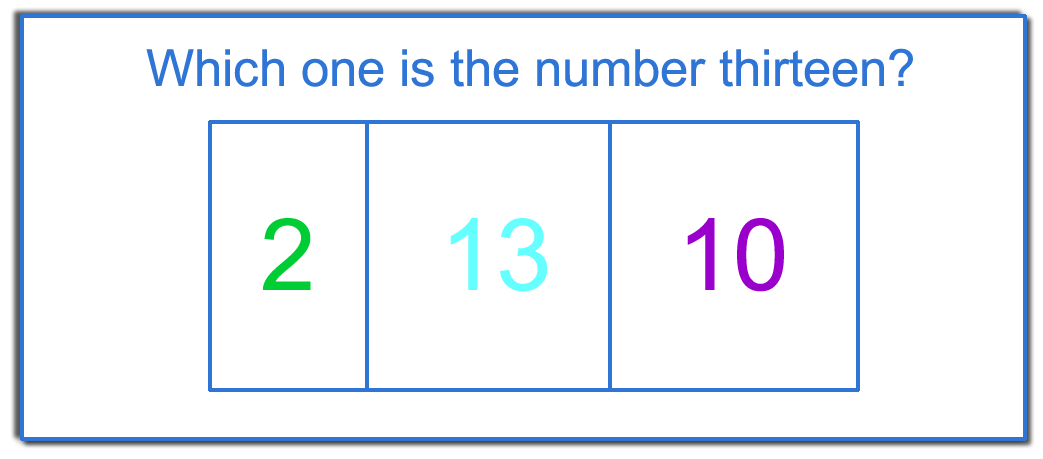 #4. Size and other comparisons. Your child will need to demonstrate knowledge of comparative words based on a specific characteristic such as short, long, big, bigger, tall, tallest, large, larger, little, tiny, light, or heavy, to name a few. Make sure your child can differentiate or match objects based on other comparative words like narrow, wide, shallow, deep, equal, identical, different, or opposite. The test includes concepts that describe one, two, and three dimensions, and measures the ability to match and/or differentiate objects based on one or more of their salient characteristics.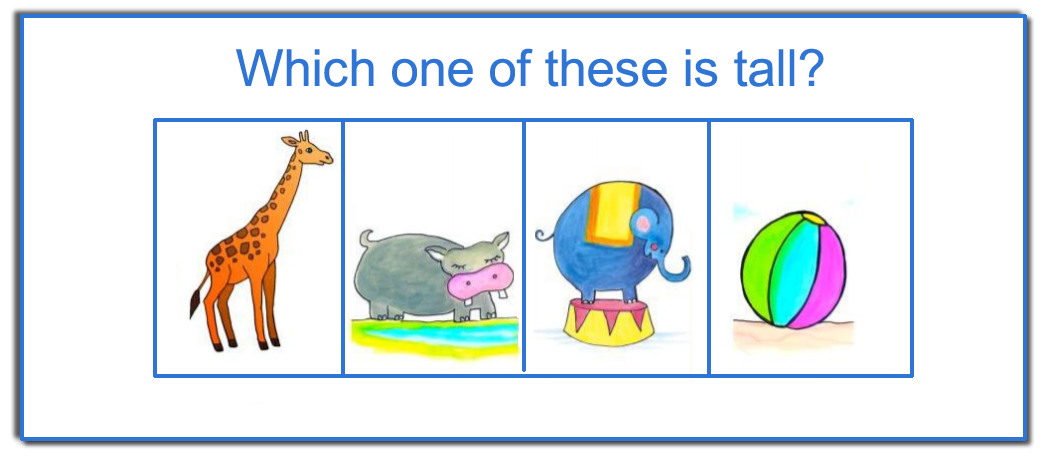 #5. Shapes. Your child needs to be able to identify basic shapes by name. These would be one-dimensional shapes like square and triangle and 3-dimensional shapes like cylinder, cone and sphere. The one-dimensional category includes linear shapes; two-dimensional shapes are represented by concepts such as the circle, square, and triangle; and three-dimensional shapes include concepts such as the cube and pyramid.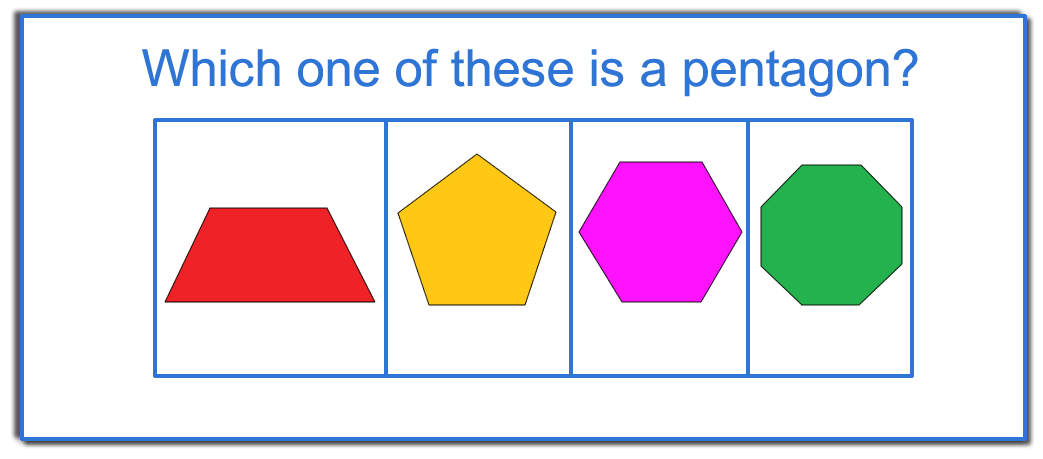 PRACTICE TESTING TIPS
Remind your child to listen carefully to the question before marking the answer, since the question can't be repeated in the actual test.
Also ask your child to explain their answer (even if they get the question right). They will not have to explain their answer when tested, but this will help you to know that their thinking is correct.
For additional details on how to practice for the Bracken, visit our page on Preparing for the Bracken.
Additional Uses for the Bracken
Used to determine if the child has mastered the basic concepts needed to be successful in formal education
Used to determine if a child has deficits in concept development that may need intervention
Results are used to plan intervention with the Bracken Concept Development Program
Results are easily shared with parents and teachers
It is matched to the goals of state Early Childhood standards. Tests comply with No Child Left Behind and IDEA 2004 requirements
Used to complete a discrepancy comparison in identifying whether a child has a generalized concept deficit in both receptive and expressive skills or whether the deficit is primarily receptive or expressive
Used to obtain criterion-referenced information for Spanish-speaking students using the Spanish adaptation of the Bracken Receptive
Psychometric Applications
The standardization sample of 750 children is representative of the U. S. population and stratified by age, sex, race/ethnicity, geographic region and primary caregiver education level.
Test items were reviewed for content and cultural bias by a panel of speech language pathologists and education specialists with expertise in the assessment of diverse populations.
All the versions of the test have excellent psychometric characteristics, with extensive reliability and extensive validity evidence.
The assessments include norms and clinical studies with children diagnosed with language impairments and children identified as having an intellectual disability.
How the Bracken is Administered
The child will sit next to, not across from the person administering the test so that the person administering the test is able to show the child the pictures.
Item 1 of each subtest is the starting point.
The items are given in order until the child gets 3 wrong responses in a row, then that subtest is stopped.
Item 1 of the next subtest is then continued.
Each test item is introduced by saying, "Show me", before reading each item. Once the child understands, "Show  me" is omitted except when the first item of each subtest is read.
Each subtest begins by saying, "Look at all of the pictures."
If child gets into a pattern of only looking/pointing at one area of the stimulus page, then they are told to look at all of the pictures again.
If this pattern continues, the next test item is presented by pointing to EACH of the pictures and saying, "Look at this picture, and this picture, and this picture, and this picture."
The child is observed to see if he/she is following along.
If child points to more than 1 picture,they are told, "You can only show me one picture."
If child self-corrects (correctly changing his/her incorrect response) BEFORE the next item is presented, the self-corrected response is recorded and scored.
If child responds with correct response and then changes to an incorrect response, the final (incorrect) response is recorded and scored as 0.
100 Free Practice Questions
See if TestingMom.com supports your child's test by your school district. If you don't see your child's school district listed, check with us! We have practice for other tests as well.