ITBS Social Studies
Students in Levels 7 and up may be administered the social studies subtest. The ITBS/Iowa Assessment Social Studies subtest consists of four sub-categories that apply to all test levels. The four areas consist of history, geography, civics, and government as well as economics. Content areas will increase in difficulty as the level of the test increases. Below is a sample question that reflects one of the questions that your child will come across. In preparation for the ITBS/Iowa Assessment, it is recommended that you and your child explore the website BrainPop, which is available at no cost in our Skill Building Academy with a paid membership to TestingMom. It is an excellent site that covers many of the specific topics that are highlighted on the ITBS/Iowa Assessment. The student can watch movies, take quizzes, and even complete supplementary activities. It is a great way to keep the student engaged and actively thinking about the material.
The social studies subtest is not part of the complete ITBS/Iowa Assessment. Please check with your child's school to determine if the social studies portion of the test will be administered.
Below is an explanation of a 3rd grade social studies question from the ITBS/Iowa Assessment.
100 Free Gifted Practice Questions
Sample Question for ITBS Social Studies: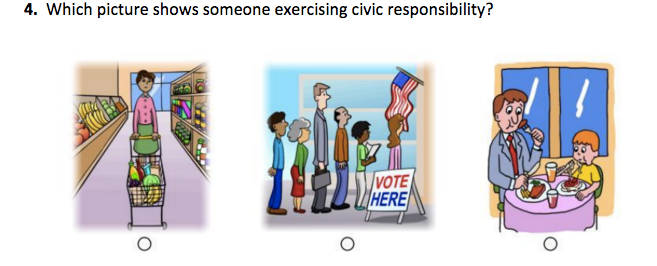 Answer: Option 2
100 Free Gifted Practice Questions
See if TestingMom.com supports your child's test by your school district. If you don't see your child's school district listed, check with us! We have practice for other tests as well.